Netflix is interested in securing the Grand Theft Auto license and releasing a new GTA game for Netflix subscribers, but the billion-dollar streamer may have a difficult time convincing Take-Two Interactive to bite.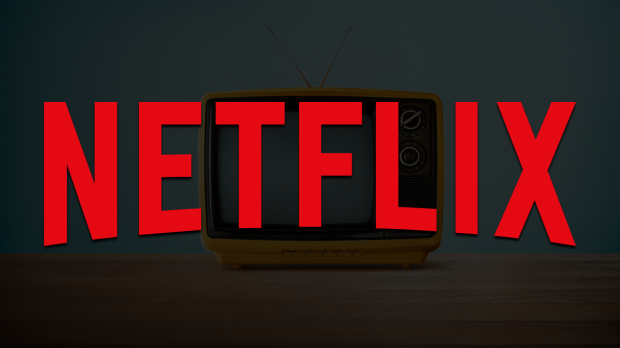 Despite the rising costs of games development and fierce competition, Netflix is committed to living out its video game ambitions. Netflix has started to add mobile games to its service as a free bonus for subscribers, and has even purchased game development studios to help fuel new content.
Now it looks like Netflix is doubling-down on its gaming plans. Sources have told The Wall Street Journal that Netflix is looking to release a number of new games based on franchises and properties included in its catalog, with discussions circling around game adaptations of Black Mirror, and new games based on Addams family spin-off Wednesday and Squid Game are being made. But Netflix wants to make a big splash and is seeking some of the biggest IPs to make it happen, including the mega-selling Grand Theft Auto franchise.
According to the WSJ, Netflix has discussed ideas of trying to release a new Grand Theft Auto game for its subscribers. Details on this are slim, and the way it is put in the WSJ article--that Netflix wants to "release" a GTA game--makes it seem like Netflix actually wants to secure the GTA license so it could create its own game in the satirical crime series.
Netflix may have a tough time convincing Take-Two Interactive to go through with this plan.
Take-Two, the parent company of Grand Theft Auto developer Rockstar Games is marginally resistant to subscriptions when it comes to day-one releases. We've seen Take-Two Interactive CEO Strauss Zelnick voice his concerns and skepticism for subscriptions and cloud streaming, but Netflix may be able to win TTWO over if the money is right.
That being said, Grand Theft Auto V, the best-selling release in the series, has appeared on Xbox's Game Pass subscription service 3 times now. This is a bit different, though, since GTAV is quite old and is a catalog game. Netflix's ambitions may be to create their own game based on GTA, or potentially secure the mobile GTA Trilogy remastered collection for Netflix subscribers on a day-one or near-release basis (this, too, would cost many millions of dollars to convince TTWO to approve).
Another point worth mentioning is that Netflix hasn't had exceptional success with its video games. According to an August 2022 report from CNBC, only about 1% of Netflix's subscribers had actually played games at the time. The library of titles has expanded a bit since then, and Netflix has been making big moves, but we haven't seen many usage metrics since then.
There's also another big problem that Netflix would face in this regard: A GTA mobile game, or any other game, could directly compete with TTWO's own GTA games. That's not something the publisher wants to face, especially with the new GTA trilogy collection on the horizon for mobiles.
It'll be interesting to see how this unfolds over time, but based on current trends and Take-Two's invigorated mobile focus, Netflix being able to secure Grand Theft Auto doesn't seem all that likely.