The video games industry is bigger than most people realize, commanding revenues of several hundred billion dollars.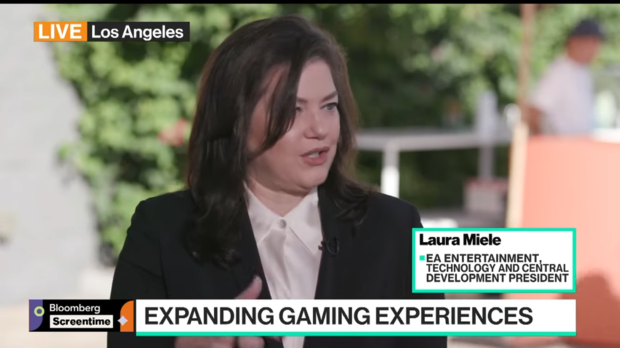 Every quarter, video games publishers make one thing very clear: Gaming is by far the largest entertainment medium on the planet. But how big is gaming really? Concrete figures are hard to come by, and the total sum of yearly earnings can vary depending on which analyst firm is reporting figures. That being said, executive-level management at the top gaming publishers have the most up-to-date information available.
According to EA Entertainment President Laura Miele, gaming is expected to be a nearly $350 billion revenue business.
"There's 3.5 billion gamers in the world so they are certainly noticing what we're creating, and it's close to a $350 billion dollar industry, so it's significant. It certainly outsizes some of the media, movie and TV content for sure," Miele said in a recent interview with Bloomberg Technology.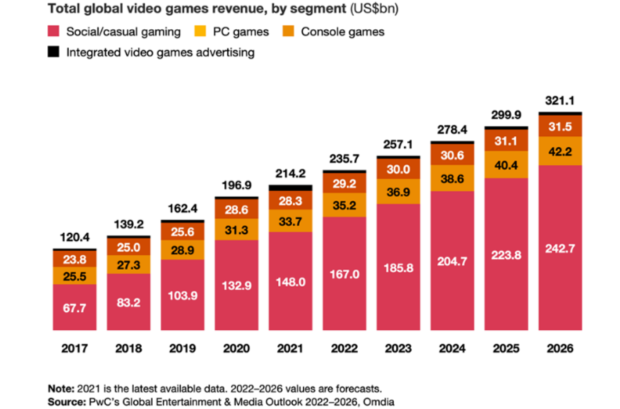 This number is larger than even the highest forecasts that I have seen. Back in July 2022, Pricewaterhouse Coopers published its gaming forecast model that predicted industry revenues would break $250 billion in 2023. This is on the highest end of analyst predictions.
Miele goes on to touch upon the cornerstones of EA's new business model: Play, create, watch and connect. These four pillars are the foundation of everything that Electronic Arts wants to accomplish moving forward, ranging from singleplayer games like Respawn's Jedi series to live games with user-generated content like The Sims and Skate, as well as heavy-hitters like the new EA FC engagement machine.
"The thing I'm most excited about is what gaming brings to culture, what gaming breaks to society. Gaming is certainly about play--people are creating, they have creative self expression in our games, they're watching other people play our games. And most importantly, they're socially connecting around all of this, and so it is a sizable industry, a lot of people play games."
As for future growth, Miele sees lots of potential to engage and capture Gen Z and the emerging Gen Alpha generation of gamers.
"We are incredibly inspired by that, and we have such a runway and such growth ahead of us. We think about Gen Z and Gen Alpha, they have grown up. This is their #1 entertainment medium, their preferred choice, so the idea that this is ahead of us and they are just entering into market and then generations behind them, I'm optimistic about the growth ahead still."
EA is set to report its Q2 FY24 results on November 1, 2023.