Apple is long overdue to give the 24-inch iMac a refresh and it's something that we expect to happen within months, if not before the end of 2023. But that refresh has been expected to use a new M3 chip, based on TSMC's fledgling 3nm manufacturing process. However, while a new report claims that the 24-inch iMac refresh is on the way soon, it does dash hopes that it'll have that new chip inside.
The report comes via the Japanese blog MacOtakara, a website that has had a relatively hit-and-miss history with these kinds of things. In the case of this report, it notes that the M1 iMac is difficult to get in some international stores right now, with delivery windows stretching into the weeks. That leads the outlet to suggest that a new iMac is on the way and that Apple is letting inventory sell through before releasing it. And that's when things get weird.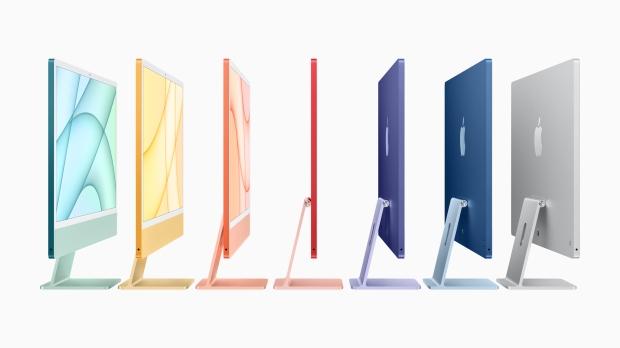 We've been hearing from the likes of Bloomberg's Mark Gurman that iMac would use M3 chips for months at this point, and he isn't alone in that assertion. However, MacOtakara now says that the new iMac will instead use Apple's existing M2 and M2 Pro silicon instead.
That could make some sense given the timing. If a new iMac really is coming soon it always seemed strange that it would be the machine to debut M3 silicon. We'd been told by analyst Ming-Chi Kuo not to expect 13-inch MacBook Air or MacBook Pro refreshes, leaving them running M2 chips while the iMac would have an M3.
However, with previous reports leaning heavily on the M3 chip for the new iMac this latest report makes things interesting. We'll have to wait to see what happens from here, and whether people like Gurman start to change their stance to match.