Exclusive MSI Wind notebook photos here
Ride with the Wind says MSI.

Published Mon, Apr 28 2008 9:52 PM CDT
|
Updated Tue, Nov 3 2020 12:38 PM CST
ASUS Eee PC, ASUS Eee PC, ASUS Eee PC... it's all we seem to hear these days.
That is all about to change and the consumer is about to get a lot more choice in this lower cost ultra mobile notebook segment. MSI is one of many companies (Acer, GIGABYTE, ECS and GeCube are the others who will have models out in around June - July) who are busily working on Eee competitors.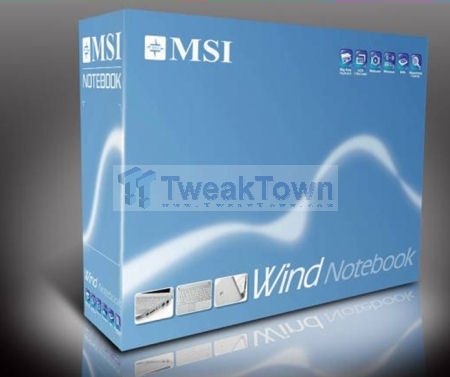 Over the past month or so MSI's Wind notebook has been widely documented over the web but until down specific details and photos have been hard to come by. U100 will be MSI's first major fighter against Eee and in an exclusive internal document seen by TweakTown, it claims 6 out of 9 design specification wins against the 7" Eee PC.
Shipping in mid to late May, the U100 ships with your choice of Windows XP or Linux and will get its power from an Intel Atom 1.6GHz processor based on a motherboard using the 945GMS + ICH7M chipsets. It supports up to 2GB of DDR2 667 memory and includes an 80GB 2.5" SATA hard drive. It sports a 10" WSVGA LCD with a wide screen resolution of 1024 x 600 which MSI claims is going to be much better for web surfing compared to Eee. MSI makes notable mention of the 12" wide keyboard which should be much easier to work with compared to smaller keyboards - each letter key measures 17.5mm wide and the touch pad is 54mm wide.
You'll also get a 4-in-1 card reader, three USB 2.0 ports, GB network port, 802.11B/G wireless and Bluetooth V2.0 EDR. As far as multimedia goes, you'll get HD audio through its stereo speakers and a 1.3MP camera (0.3MP on the 8.9" model which comes later).
You get a choice between 3 cell and 6 cell batteries and with the 3 cell battery installed, the whole system weighs less than 1KG and measures 260*180*19-31.5mm.
Now, about those pictures...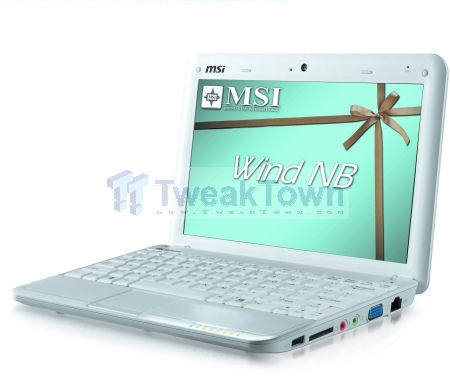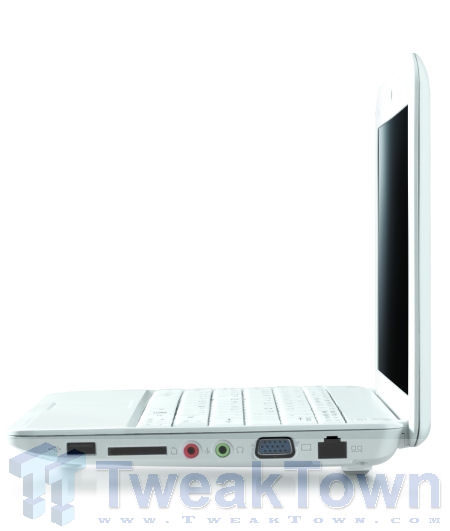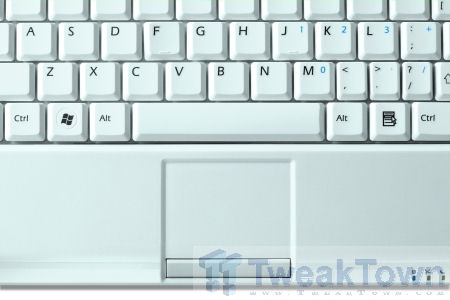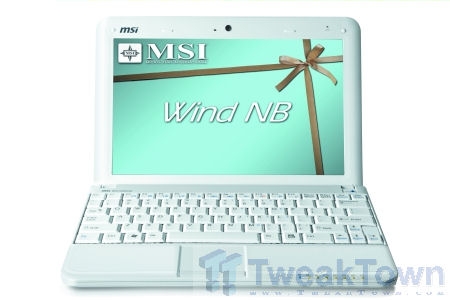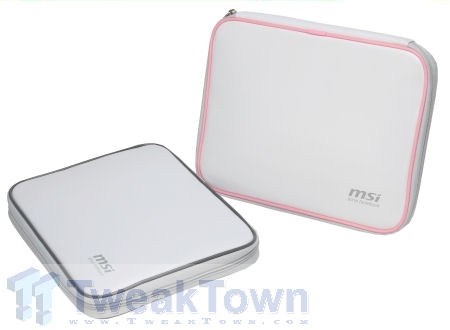 Expect a full hands-on a little later next month.