Cyberpunk 2077 is getting a live action adaptation with some of TV's most seasoned producers attached to the project.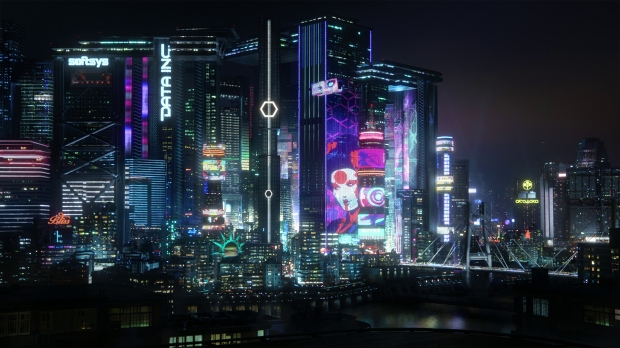 CD Projekt today announced a ton of info about its latest sci-fi franchise, confirming sales figures, budgets and costs, and new transmedia initiatives like a live action Cyberpunk 2077 adaptation is currently in the works.
The games-maker has teamed up with Anonymous Content, the producer of hits like True Detective, Mr. Robot, and Revenant starring Leonardo DiCaprio, for the new project. Management says the live action adaptation may not follow the games and instead "tell a brand-new story set in the world of Cyberpunk 2077."
In a live stream to investors, CD Projekt Chief Commercial Officer (CCO) Michał Nowakowski said that there are more transmedia opportunities for the Cyberpunk series:
"Yes, we do have plans. That's why we've started working with Anonymous Content. We want things to happen. A lot is happening, a lot is planned, we worked with Trigger in 2018 and for a number of years we did not speak about this because it wasn't ready. There are plans we'd rather keep quiet until there is something to speak about, until there is really something to discuss, some concrete announcements," Nowakowski said.
"When the time comes, we'll tell you. But the general direction is this, to go this way. This is strategically important for us."
It appears plans for Edgerunners were made years ago, but Studio Trigger would not allow CD Projekt to announce anything until the time was right.
"What's also important is that Trigger, our partner, has certain rules for announcing projects and we have to be compliant with these rules," said CD Projekt Chief Creative Officer Adam Badowski.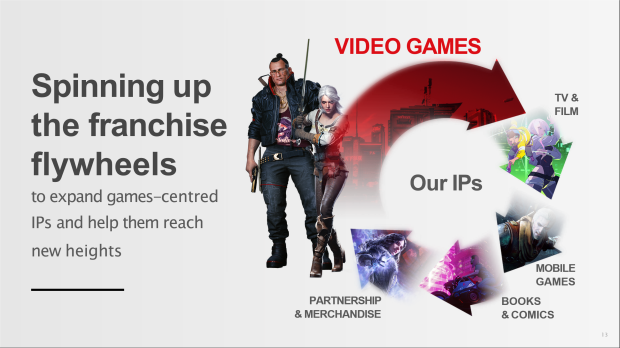 Today's news update reflects assertions made by Nowakowski during last year's investor's strategy briefing. In the presentation, the commercial officer says that transmedia content is integral for the longevity of its franchises, and that many more ideas are currently planned:
"Going back to expanding brands in different pop culture fields, we continue to explore the motion picture and TV series market. The Cyberpunk Edgerunners anime, created with Studio Trigger in Japan and aired globally through Netflix, has proven that creating additional high-quality entertainment for fans of our IPs is the way to go, both from the perspective of brand expansion and the business side of things," said CD Projekt RED SVP of Business Development Michael Nowakowski.

"We are planning to do more in the area of TV and film. We have many more ideas and we will be happy to share a few more when the time is right."

"With proper execution, every element adds momentum to the flywheel. The whole idea behind this is to expand is to expand our brands and help them reach new audiences and new heights."