SEGA has officially cancelled its first Super Game, and it's possible that the new business model is now under question.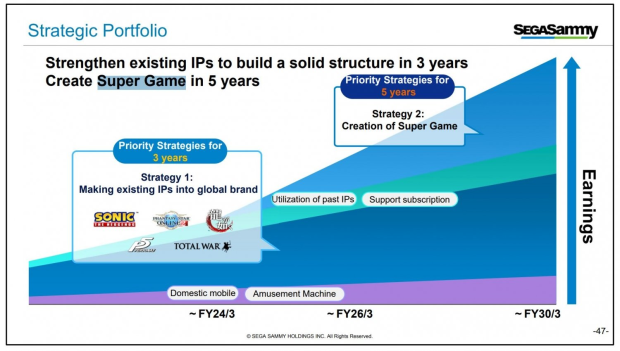 SEGA has an ambitious vision. The Japanese publisher wants to create an entirely new genre to provide long-term sustainability--not exactly an original idea, but SEGA did come up with a term to describe this new genre: Super Games. So what is a Super Game? It's kind of a spin on the live service/games-as-a-service model, but there's some criteria.
To qualify as a Super Game, a title will target $1 billion in lifetime revenues. That's a pretty lofty target that takes publishers years to achieve--however, some like Activision can achieve it in a single year--and the closest thing that SEGA has right now is Phantasy Star Online 2.
The first project under this banner was Creative Assembly's Hyenas, an ambitious PvPvE shooter that simply did not garner enough attention from gamers despite never have formally released onto the market (the game went through multiple testing rounds, however). As a result, SEGA has cancelled Hyenas.
Creative Assembly had been working on the project for years, and Hyenas was meant to be a growing online shooter that would serve as a kind of Fortnite-esque hotbed for other SEGA franchises, complete with references from Sonic and the like.
SEGA has not only cancelled Hyenas, but is scaling back numerous projects at its European subsidiaries. These new updates are costing SEGA; as a result of these cancellations, SEGA expects to make a loss of around $95 million for the fiscal year ending March 2024.
Has SEGA thrown doubt on its Super Game plans? Reports indicated that SEGA had two more Super Games in development based on the Crazy Taxi and Jet Set Radio franchises, both of which would apparently have strong online multiplayer elements.
Below we have an excerpt from the announcement:
Details of implementation The Company will implement the following items regarding structural reform in our European bases which are determined at this time.

(1) Cancelation of titles under development In response to the lower profitability of the European region, we have reviewed the title portfolio of each development base in Europe and the resulting action will be to cancel "HYENAS" and some unannounced titles under development. Accordingly, we will implement a write-down of work-in-progress for titles under development.

(2) Reduction of fixed expenses

We will implement reduction of various fixed expenses at several group companies in relevant region, centered on the Creative Assembly Ltd. We expect to incur one-time expenses related to reduction of fixed expenses.