Respawn and EA are currently working on a third chapter of the popular Jedi video game franchise, actor Cameron Monaghan has confirmed.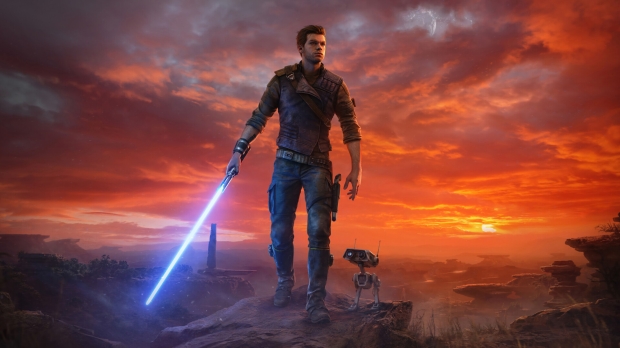 Given the success of the first two games--Fallen Order and Survivor--it seemed inevitable that EA would greenlight a third chapter in the Jedi series. After all, the Jedi games were originally envisioned as a trilogy. Now it look like a third game is indeed happening.
At the Ocala Comic-Con 2023 show in Florida, Cameron Monaghan, who plays the lead hero Cal Kestis in the Jedi games, said that teams are currently "in the process" of making a third game. Neither EA nor Respawn have made announcements on a third game.
"We're working on the third and we're in the process of doing it right now. That's a big undertaking and there have been some conversations so far, but hopefully when all things are said and done, we'll be able to go in and make something really cool for you guys again," Monaghan said.
The ending to the Jedi trilogy could be quite different than the first two games. The third act won't be led by Stig Asmussen, the director who led the first two games. Asmussen recently left Respawn and EA. Monaghan further says that he is deeply involved in the development process now, helping guide the writing and overall tone of his character.
Right now Respawn Entertainment is a leading force at the $7 billion dollar publisher. The developer is currently working on a number of new projects including Battlefield, Apex Legends, and the Jedi franchise. Respawn's projects include a new Star Wars first-person shooter led by Peter Hirschmann that will explore a "story we've always wanted to tell," Hirschmann says.
A third Jedi game would round out the EA Entertainment project list quite nicely.