At Intel's big Innovation 2023 event, CEO Pat Gelsinger confirmed that the company would adopt a 3D Cache approach for CPUs in the future - though it won't be a part of the upcoming Meteor Lake roadmap. The confirmation came during a Q&A session where someone asked if Intel was considering adopting something similar to AMD's 3D V-Cache processors.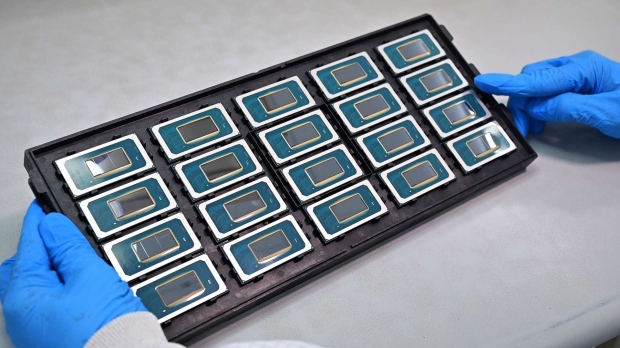 AMD 3D V-Cache powered Ryzen X3D processors have proved to be excellent performers for PC gaming. However, the 3D stacking of cache is a TSMC packaging technology for chips that AMD has taken advantage of - so it's not proprietary.
Intel confirming that it is planning to adopt a similar thing for upcoming CPUs is interesting stuff. Still, Pat Gelsinger added, "We're doing that differently in our composition," with the company looking to stack CPU compute on top of memory. And Intel will leverage its own process technology and foundries to deliver the technology.
"When you reference V-Cache, you're talking about a very specific technology that TSMC does with some of its customers as well," Intel CEO Pat Gelsinger responds to the question of 3D V-Cache. "We're doing that differently in our composition, right? And that particular type of technology isn't something that's part of Meteor Lake, but in our roadmap, you're seeing the idea of 3D silicon where we'll have cache on one die. We'll have CPU compute on the stacked die on top of it, and obviously, using EMIB that Foveros, we'll be able to compose different capabilities."
"We feel very good that we have advanced capabilities for next-generation memory architectures," Gelsinger adds. "Advantages for 3D stacking, for both little die, as well as for very big packages for AI and high-performance servers as well. So we have a full breadth of those technologies." And with that, Intel will offer the technology to its customers in the same way TSMC has with AMD.