Although the GeForce RTX 4090 is still considered to be the absolute pinnacle (and overkill) of modern gaming GPUs capable of delivering triple-digit 4K performance, rumors are already swirling around NVIDIA's next-generation GeForce RTX 50 hardware - specifically the flagship GeForce RTX 5090.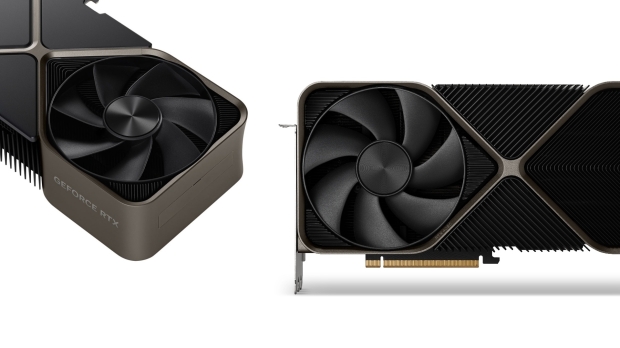 The latest round of information on what will be the top Blackwell architecture cutting-edge 3nm GPU for PC gaming comes via multiple sources: panzerlied at Chiphell, NVIDIA insider Kopite7kimi, and GPU news outlet Videocardz.com. The GeForce RTX 5090 is set to be as much of a monster and upgrade over the previous generation as the GeForce RTX 4090.
First up, though, it looks like NVIDIA will be producing two Blackwell GPU series, one for high-performance computing (HPC) and AI with the 'GB1' label, with 'GB2' GPUs for gaming. So, what's in store for the GeForce RTX 5090 and GB202 GPU? A lot, let's dig in.
Here's a breakdown of what to expect from the new GeForce RTX 5090 compared to the GeForce RTX 4090.
50% increase in CUDA Cores - 24,576 vs. 16,384

52% increase in memory bandwidth - 32 Gbps vs. 21 Gbps

78% increase in L2 Cache - 128MB vs. 72MB

15% increase in frequency - 2.9 GHz vs. 2.5 GHz
And with all of that, it's predicted that the GeForce RTX 5090 will deliver a whopping 1.7X increase in performance over the current-gen flagship. Throw in that the increase in memory bandwidth points to the next-gen GPU using GDDR7 memory and the fact that a 2.9 GHz boost clock could lead to partner cards launching with a 3 GHz out-of-the-box boost, one has to wonder how big or efficient the RTX 5090 will be.
Current rumors point to NVIDIA postponing the launch of the GeForce RTX 50 Series to 2025, a slight delay from the usual two-year generational cycle - so we're probably at least a year out from getting any real concrete info on the next generation of GeForce RTX GPUs.