New court documents in the FTC v Microsoft case reveal in-depth figures from Xbox's secretive data vault.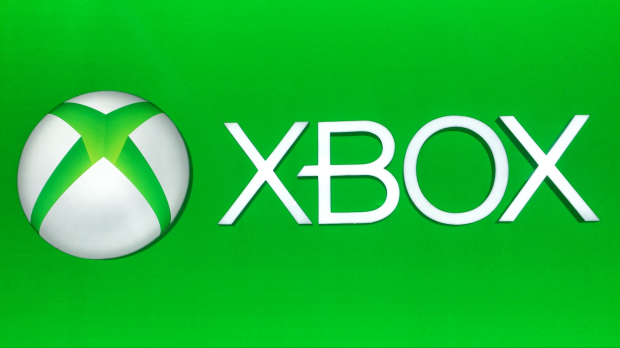 Days ago, the Northern California District Court uploaded a series of new exhibits to the recent Microsoft-Activision merger federal trial. One of these documents has an eye-opening view of revenue metrics that the games division typically keeps under wraps.
Exhibit PX1240 is a slide deck of an internal gaming review from April 2022. While nearly all of the slides in the deck have been redacted and blacked out, two particular slides (pages 49 and 50) have been left untouched. In these slides, Microsoft reveals useful KPIs (key performance indicators) like MAUs (monthly active users), monetized users, and gaming hours. These numbers are much more important to Microsoft now that it has shifted towards a service-oriented and subscription-first business model.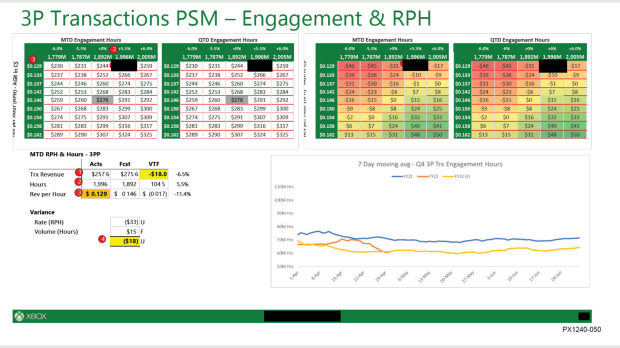 Page 50 goes over some surprisingly detailed information. The slide reveals how much money that third-party publishers/partners (3PP) make on an hour basis. According to the sheet, third-party game devs and publishers made about $0.219 per hour in April 2022 (this is a metric that Microsoft refers to as RPH, or Revenue Per Hour).
Gamers had spent 1.96 million (1,996,000) hours playing third-party games on the platform with transaction revenue amounting to $257.6 million, missing Microsoft's internal April 2022 target by 6.5%.
At the top of the sheet, Microsoft denotes the overall success of the ratio between engagement hours, transaction revenue, and revenue per hour. The value listed for April 2022 is colored orange and the exact value is not revealed, but it seems the value is not in the green areas that denote the largest amount of revenues in this regard.