Bethesda's next Elder Scrolls RPG will skip PlayStation, new court documents from Microsoft indicate.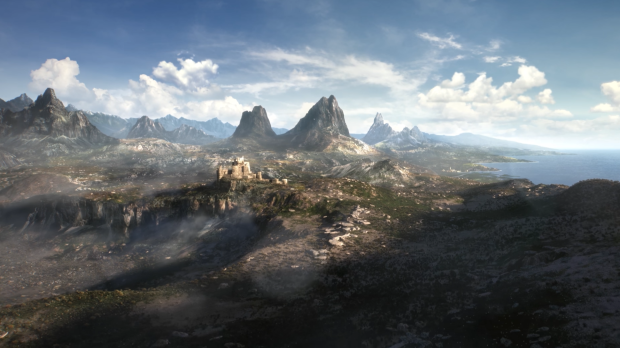 Microsoft apparently has no plans to release The Elder Scrolls VI on PlayStation consoles and may keep the massively-anticipated RPG exclusive to Xbox and PC. The latest evidence of TESVI's exclusivity is found in a recently uploaded court document in the FTC v Microsoft case (23-cv-02880).
In the document, Microsoft's legal counsel submits a table (PX0027-004) with upcoming first-party Xbox games. The table is meant to illustrate how Microsoft handled games on a post-acquisition basis and that the company did not instantly make specific titles exclusive to Xbox after buyouts. To prove a point, Microsoft's lawyers focus on ZeniMax games, and The Elder Scrolls VI is listed on the table with a "expected 2026 or later" release timing and an apparent confirmation that the upcoming RPG will not be on PlayStation.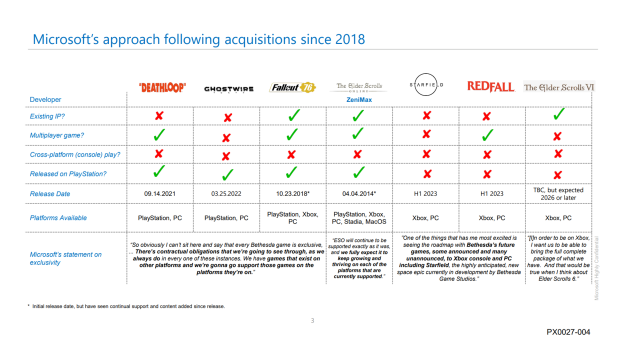 While Microsoft's court documents outline what appear to be clear decisions for TESVI's exclusivity, Xbox leadership has remained coy on the topic.
Xbox gaming CEO Phil Spencer has said repeatedly that game exclusivity is determined on a "case-by-case basis.
"We make the decision on a case by case basis, there are games that we have shipped on PlayStation only and not day and date only, and not on Xbox, and vice-versa. We've done day and date on both Xbox and PlayStation. In general, Jamie [Leder] and I would have discussions about platforms."

"Our teams, first-party and ZeniMax, understand that their games will ship on Xbox and PC, and other platforms will be decided at a later date."
In the FTC v Microsoft trial, Spencer gave sworn testimony that The Elder Scrolls VI is more than five years out, so the game could launch between 2026 and 2028 on next-gen Xbox console hardware.
Elsewhere in his testimony, Spencer dodged questions on whether or not Elder Scrolls VI would be exclusive and skip PlayStation:
"It's so far out it's hard to understand what the platforms will even be at this point. It is so far away that making a definitive statement on what platforms it's going to launch on at this point, inclusive of our own platforms, [would be hard to do.]"
"We've been unclear on what platforms its launching on, given how far out the game is. It's difficult for us to nail down what platform that will ship on."
More recently, Spencer gave the "case-by-case" answer when asked by Bloomberg whether or not TESVI would skip PlayStation.