Apple's iPhone 15 and iPhone 15 Pro models will finally go on sale on September 22 but one heavily rumored feature won't be present when that happens. We'd been told to expect new and upgraded charging speeds for at least the iPhone 15 Pro and iPhone 15 Pro Max but now a new report suggests that isn't the case at all.
For its part, Apple hasn't made any suggestion that the new iPhones can charge more quickly which suggests that they can't, despite rumors prior to the event that the iPhone 15 Pro and iPhone 15 Pro Max would gain new 35W USB-C charging. Now, a Mac Otakara report claims that the new models remain limited to the same 27W wired charging that was offered on the iPhone 14 models.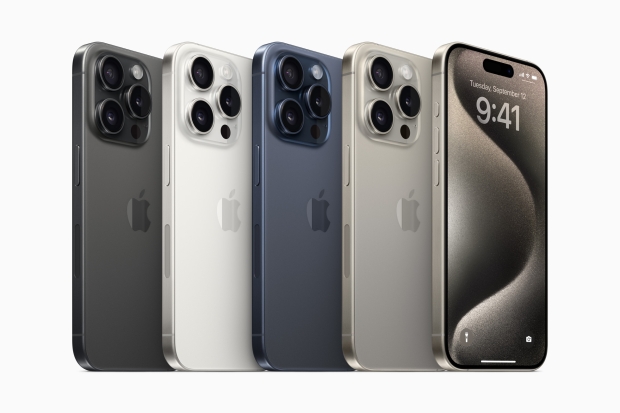 The original rumor dates back to August and it was thought that some of the new models would benefit from slightly increased charging capabilities. However, it's now been reported that all four models will top out at 27W when paired with the correct USB-C charger. One that's rated 30W or higher would be our recommendation.
Apple continues to say that all iPhone 15 models, just like their iPhone 14 predecessors, will charge to 50% battery capacity in around 30 minutes when connected to a 20W or higher power charger. Apple has never made official mention of 27W fast charging, but tests have confirmed that to be the case on the iPhone 14 models. We still need to wait for similar tests to be carried out on the iPhone 15, iPhone 15 Plus, iPhone 15 Pro, and iPhone 15 Pro Max handsets, however.
All of the new iPhones are now available for preorder and will go on sale on September 22. The new iPhones won't be alone, of course, with the Apple Watch Series 9 and Apple Watch Ultra 2 also going on sale on the same date. That's also when we will see the new USB-C AirPods Pro 2 arrive in stores.
The new iPhones all have something new to offer. The iPhone 15 and iPhone 15 Plus now have 48-megapixel cameras and a Dynamic Island, while the iPhone 15 Pro and iPhone 15 Pro Max have a new 5x optical zoom and the impressive-sounding A17 Pro chip. That chip is expected to make console-level gaming a reality on Apple's best iPhones, with hardware-based ray tracing supported for the first time via an upgraded GPU. If you're all about gaming, the iPhone 15 Pro Max is probably the way to go thanks to its larger 6.7-inch display.