Apple pointed out during its Wonderlust event that repairing the glass back plate on the iPhone 15 Pro will be easier and cheaper due to a newly implemented design change to the smartphone's chassis.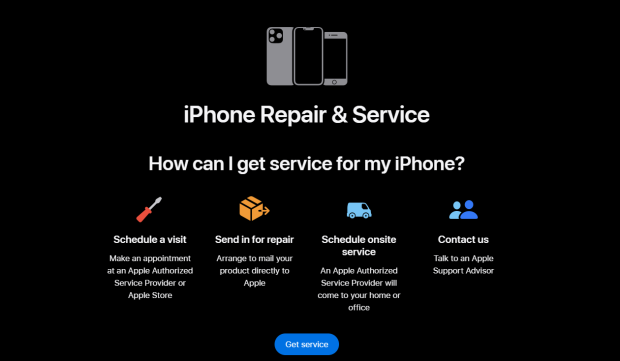 Continuing on with the efforts made with the iPhone 14 and iPhone 14 Plus, which were removeable glass back panels, Apple has announced that iPhone 15 Pro will be getting an even bigger upgrade in the repair department. During the presentation the company announced that "new internal chassis architecture" will enable the back glass to be "easily replaced".
As you can imagine, the new design change has impacted the price of Apple's official repairs on its support website, and according to the repair listing costs, the iPhone 15 Pro will cost less to repair than previous iPhone Pro models. Comparatively, the iPhone 14 Pro back glass replacement costs $499, while the iPhone 15 Pro costs $169. Notably, users that have opted in for the AppleCare+ plan will only need to pay $29 to replace the back glass.
iPhone Repair Costs
iPhone 14 back glass: $169

iPhone 14 Plus back glass: $199

iPhone 14 Pro back glass: $499

iPhone 14 Pro Max back glass: $549

iPhone 15 back glass: $169

iPhone 15 Plus back glass: $199

iPhone 15 Pro back glass: $169

iPhone 15 Pro Max back glass: $199