FurMark is a lightweight but intensive GPU benchmark tool that pushes graphics hardware (and your system to its absolute limit) and has been a staple part of GPU reviewing for well over a decade. It has also been a source of controversy, or at least a mixed reception, with several instances over the years of GPUs and PCs allegedly failing during or after FurMark tests to the point where hardware required replacing.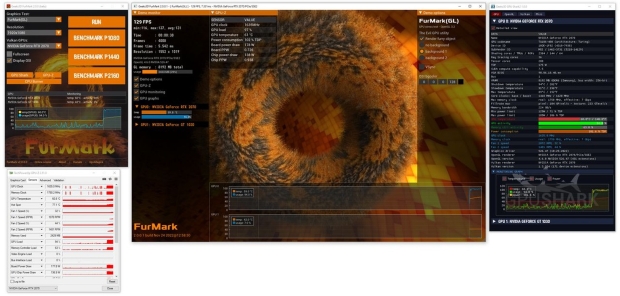 To the point where some consider the benchmark a true test of the quality of hardware and a way to test to see if there are any defects in a new product. It's been 16 years since FurMark got its last Version 1.X update, with the developer Geeks3D set to launch Version 2.0 of the application later this month. The latest beta release, v.2.0.10, was released via the Geeks3D Discord channel in late August.
FurMark 2.0 provides the same lightweight user interface to initiate or run custom tests across various resolutions, with expanded support for modern GPUs and resolutions.
The latest beta release adds support for the new AMD Radeon PRO range of workstation graphics cards, the GeForce RTX 4060 Ti 16GB variant, and new Intel Arc GPUs.
The new version will also support the Vulkan API in addition to OpenGL. You can launch GPU-Z and GPU Shark for monitoring from within the application to get detailed readouts and monitoring. FurMark 2.0 will also support scores and leaderboards for those looking to push their system and have the receipts to show for it.