NVIDIA's GeForce NOW is widely considered one of the best cloud gaming platforms in terms of latency, visual fidelity, and overall experience - it takes the games you own across platforms like Steam. It gives you the ability to stream them without the need for high-end PC hardware.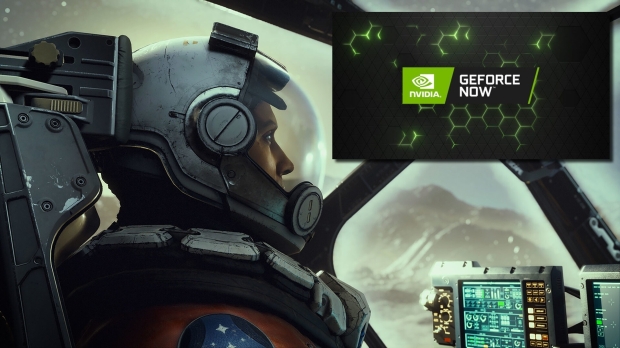 And it's the latter that has made the GeForce NOW Ultimate for USD 19.99 a month tier impressive because it gives you access to GeForce RTX 4080 hardware to stream and run games with DLSS 3 technology, NVIDIA Reflex, real-time ray-tracing, and all in 4K. The visual fidelity for cloud gaming doesn't get any better.
And with that, NVIDIA has confirmed that Starfield is available to play - as part of the service move to include Xbox Game Pass and first-party Xbox titles as part of its line-up of supported games. Starfield on GeForce NOW running on a GeForce RTX 4080 can push higher than 60fps performance using the Ultra spec with AMD's FSR 2 upscaling. And with free trials for both GeForce NOW and PC Game Pass available, you can jump in to try it out for yourself.
The GeForce RTX 4080 is currently one of only a handful of GPUs that can run Starfield in 4K at over 60fps, though, as with all titles, you can still adjust settings to improve performance by lowering certain visual settings. So, Starfield on GeForce NOW is one of the best ways to play the game on PC if you want to max out the game's image quality.
Of course, things will improve once official DLSS support is added to the game, which developer Bethesda Game Studios said it is working on. NVIDIA also offers a free tier for GeForce NOW that doesn't run on GeForce RTX 4080 hardware - with early word pointing to this version not being worth it due to how demanding Starfield can be on hardware.