Several GeForce RTX 4070 models have dropped in price at US retailers, including Amazon and Newegg, with several variants currently available for USD 549 - a decent 8.3% discount compared to the MSRP of USD 599. This is the first time we've seen the GeForce RTX 4070 being sold at a substantial discount, with the $50 price reduction making one of the most attractive options in the GeForce RTX 40 Series lineup even more so.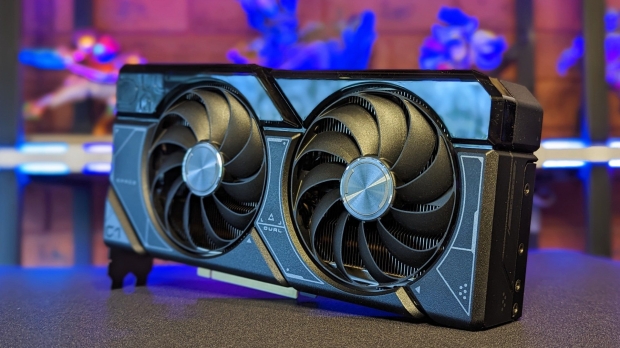 In a statement supplied to Wccftech, NVIDIA PR notes, "Today, the GeForce RTX 4070 is widely available from just $549," citing brands like ASUS, GIGABYTE, and MSI. "This is a great choice for gamers looking to upgrade for Cyberpunk 2077: Phantom Liberty and other upcoming DLSS 3.5 titles, such as Alan Wake 2, at 1440p," the statement continues.
And with that, models like the GIGABYTE WINDFORCE GeForce RTX 4070 12GB, MSI Ventus GeForce RTX 4070 12GB, ZOTAC GAMING GeForce RTX 4070 Twin Edge OC, and ASUS DUAL GeForce RTX 4070 have all seen their prices updated to $549.
As we saw with GeForce RTX 4060 Ti 16GB models being sold for USD 449, the $549 price point for multiple GeForce RTX 4070 models does look like a reaction to the recent launch of the AMD Radeon RX 7800 XT. AMD has positioned its mid-range GPU as a direct competitor to the GeForce RTX 4070 - and it's the starting from $499 lower price that has made it an attractive option for many.
Competition like this is great to see, and as highlighted in our reviews for the GeForce RTX 4070 and even the Radeon RX 7800 XT, NVIDIA's GeForce RTX 4070 benefits from the latest DLSS technologies, including DLSS 3.5 in addition to delivering better overall ray-tracing performance - plus better efficiency.
AMD has yet to launch its DLSS 3 Frame Generation competitor, though at 1440p, DLSS image quality is noticeably better than AMD's FSR 2. However, the Radeon RX 7800 XT gives you more VRAM capacity (16GB versus 12GB) and slightly faster non-ray-tracing performance.