After several delays due to worker shortages and equipment hurdles, mass production at TSMC's US-based semiconductor foundry is now on track for 2025. But, according to a new report (via TrendForce), the company is planning to begin small-scale production in Q1 2024 - with an estimated monthly capacity of around 4,000 to 5,000 wafers.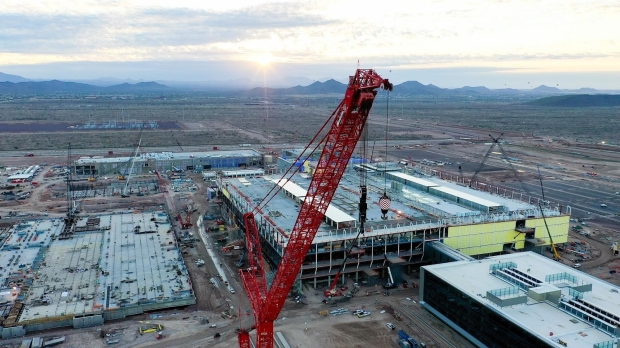 The production size might be small, but it will mean that the Fab 21 facility in Arizona will produce Made in the U.S.A. chips for some of its customers - including AMD, Apple, and NVIDIA. With the AI boom, TSMC's capacity to produce chips at its Taiwanese facilities could be fully booked for 2024, so even as a pilot line for production in the U.S., companies will most likely greet this news positively.
TSMC's Fab 21 Phase 1 construction began in April 2021 with a production target of early 2024 set by the company - which has since been pushed to 2025, a one-year delay. Some reasons for the delay cited in the article include the aforementioned worker and skill shortage, equipment installation issues, local union protests, and even the different safety regulations in the U.S. compared to Taiwan.
The report also notes that the efficiency of the equipment in the U.S. facility is roughly a third of TSMC's Taiwanese output - which is always a major factor in the cost of producing chips. The higher the yields, the more chips the company can supply while decreasing the overall cost. With the mass production delay, many eyes will be on this pilot run in Q1 2024 - so here's hoping it all goes smoothly.