Bethesda has outlined its plans for updating Starfield, with the first batch of updates to the game set to focus on community-requested features - which includes official DLSS support for the game on PC. With Starfield currently being restricted to AMD's FSR 2 upscaling, this has led to modders releasing DLSS 2 Super Resolution and even DLSS 3 Frame Generation to meet the demand for NVIDIA's popular tech.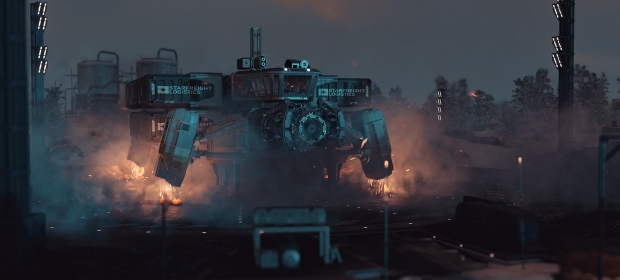 "First, an enormous thank you to all of you playing Starfield and your support," Bethesda writes. "We are absolutely blown away by the response and all you love about the game. We're also reading all your great feedback on what you'd like to see improved or added to the game."
Adding, "Our priority initially is making sure any top blocker bugs or stability issues are addressed and adding quality-of-life features that many are asking for." The post doesn't put a timeline on when we can expect updates or which quality-of-life features will come first - but the initial list is very welcome news and will definitely please the Starfield community. And yes, DLSS is officially coming - though no word on whether this will also include Frame Generation.
The following quality-of-life updates have been outlined as part of a plan to continuously add "top community requested features" to the game.
Brightness and Contrast controls

HDR Calibration Menu

FOV Slider

NVIDIA DLSS Support (PC)

32:9 Ultrawide Monitor Support (PC)

Eat button for food!
Adding proper image controls for brightness and HDR will be great to see, as will the FOV slider and 32:9 Ultrawide support. Here's hoping they add that to the in-game Photo Mode, which currently crops and limits the widescreen presentation to 16:9. For me, though, I'm super excited for the "eat button for food" as that will make scrounging around kitchens and mess halls for health and chow a lot easier.
The update also touches on PC performance. Bethesda confirms that it is working with NVIDIA, AMD, and Intel on driver support and that each new update to the game will include "stability and performance improvements." NVIDIA's latest driver release added Resizable BAR support to the game to boost performance on GeForce RTX 30 and 40 Series cards. However, the consensus is that there's still a lot of room for improvement.
Finally, the update touches on mod support by confirming that built-in mod support (called Creations) is coming to Starfield "early next year." Adding, "We know our PC community is already very active in the modding space, and if you have any feedback on how we can make this better, please let us know."