The new Kingston IronKey D500S is the latest USB flash drive from the company, offering military-grade security and reliability - but it also adds something into the storage mix that we've mostly seen in movies and espionage-based entertainment. And that is 'Dual Hidden Partitions,' where data can be kept secure and invisible to those who don't have the correct password.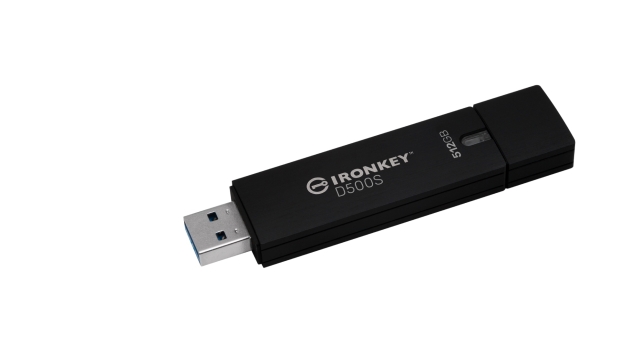 This 'Hidden File Store' is an extra layer of security that sits on top of the military-grade hardware encryption - FIPS 140-3 Level 3 (Pending) certified XTS-AES 256-bit encryption - and other protections put in place to stop unwanted users from accessing your thumb drive. With multiple levels of access and support for complex or passphrase access, it's a USB flash drive perfect for businesses or individuals looking to store sensitive data.
The military-grade protection extends to the device's reliability; it's waterproof, dustproof, crush-resistant, and "vibration-resistant to Military Standards." Which we assume means it will survive an explosion.
"The flagship D500S with FIPS 140-3 Level 3 (Pending) offers more features than any other drive in its class. D500S upgrades the IronKey D300S with state-of-the-art security, making for a complete security solution for high-value data protection for larger enterprises and governments," said Richard Kanadjian, IronKey global business manager, Kingston. "IronKey has become an essential pillar to meeting Data Loss Protection (DLP) best practices with the toughest military-grade security for compliance with data encryption laws and regulations such as SOC 2, NIS2, FISMA, GDPR, PIPEDA, HIPAA, HITECH, GLBA, SOX, and CCPA."
That's a lot of acronyms - so let's just say this thing is secure. The Kingston IronKey D500S with USB 3.2 Gen 1 interface is available in capacities of 8GB, 16GB, 32GB, 64GB, 128GB, 256GB, or 512GB. And it's pretty fast on the high-end, too, with the 512GB variant offering 310MB/s read and 250MB/s write over USB 3.2.