It turns out even robot dogs grow old or can no longer be cared for, as Sony Japan is launching a special Aibo Foster Parent Program to find new homes for aging ERS-1000 Aibo robot dog companions. The ultimate goal is to reduce e-waste, not because they're for real dogs, and the only alternative is to put them down.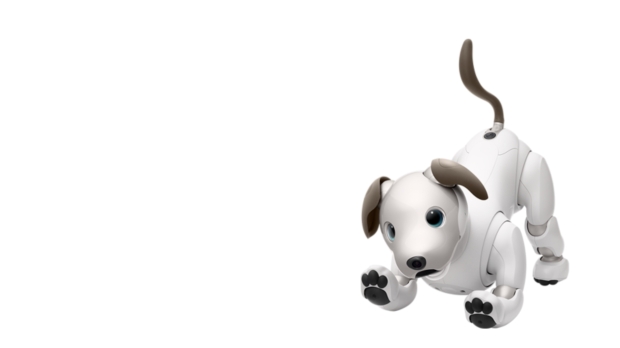 Sony's Aibo Companion Robot dogs retail for USD 2,899.99, and according to the description, they develop a "unique evolving personality through everyday interactions" bolstered by "lifelike expressions and a dynamic array of natural movements." And with that, they form real bonds with their owners. Even so, the Aibo Foster Parent Program sounds bizarre.
For owners that cancel their Aibo plans (i.e., no longer able to care for their robot companion), they can donate them to Sony, who, after "providing necessary treatment," will send these robot dogs to Aibo foster parents - including medical facilities or other institutions that could use a lifelike robot dog.
It all sounds very sad, and this might be due to the translation, but reading, "the donated Aibo main unit will be used for other Aibo treatment (maintenance) depending on the condition" - makes it sound like some of the Aibo dogs will end up being used as organ donors, with circuitry and batteries in place of actual body parts. You know, re-'fur-bished. Ahem.
The Aibo Foster Parent Program is only available in Japan, but it's safe to assume it won't be the last of its kind. With AI and robotics advancing at a fast/alarming rate, it won't be long before we're in a situation like A.I. the movie and a robot kid is no longer required and sent to the robot pits to fend for themselves unless there's a foster parent program like the one being implemented by Sony Japan.