Images for a prototype GeForce RTX 3090 SUPER have appeared online. Although NVIDIA ultimately shipped the GeForce RTX 3090 Ti towards the tail-end of the RTX 30 Series Ampere generation - the stealthy black design of the RTX 3090 SUPER is fantastic.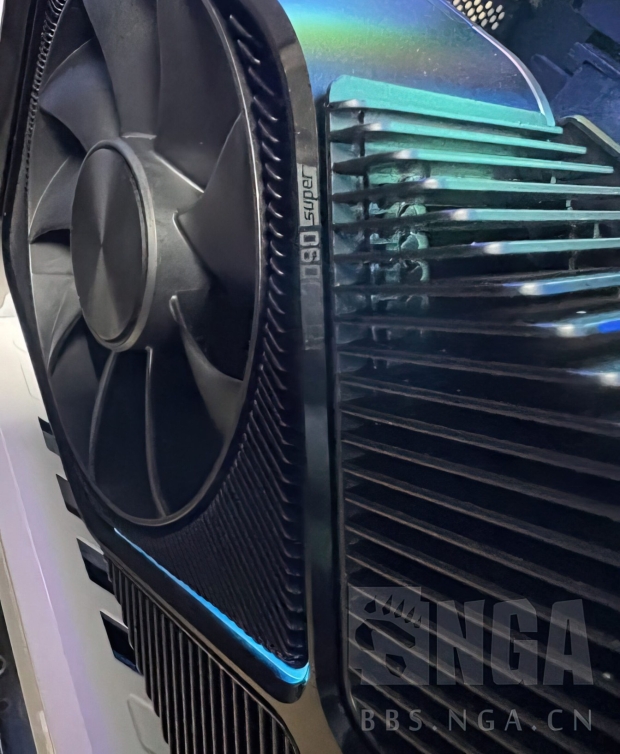 Like many of you out there, I'm a huge fan of the redesigned Founders Edition models that were first introduced with the GeForce RTX 30 Series, bringing a more stylish and sleek design to the standard GPU configuration, bolstered by a unique cooling setup with fans on either side. With a mix of various metals, with different models sporting different tones, it's a shame that that all-black look wasn't adopted for the more premium 'Ti' models.
NVIDIA's 'SUPER' GeForce RTX variants appeared during the Turing-based GeForce RTX 20 Series generation and have been missing since - with several reports indicating that NVIDIA has toyed with the idea of bringing the 'SUPER' range back over the years. If the Founders Editions end up sporting a stylish black look like we see here, I'm all for a GeForce RTX 4080 SUPER at some point in the future.
This isn't the first time we've seen the GeForce RTX 3090 SUPER, but it's definitely our first look at the card in full. Rumors that NVIDIA is planning to release SUPER variants for the GeForce RTX 40 Series are just rumors. With the GeForce RTX 4060 Ti and GeForce RTX 4070 Ti, odds are NVIDIA is sticking to the traditional lineup seen across the GeForce RTX 30 Series for the new Ada Lovelace generation.
Even if these images are fake, we'd still love to see NVIDIA adopt the all-black look for future Founders Edition releases.