Xbox marketing proudly touts Starfield's millions-strong engagement that could help spark continued subscription growth.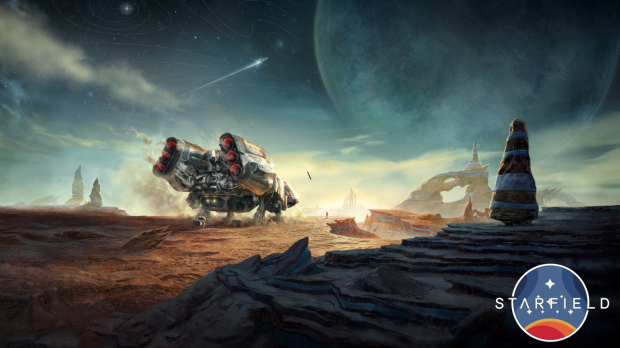 Starfield is a big success for both Bethesda and Xbox. As of this morning, Starfield had over 6 million players worldwide on all platforms (MS Store, Steam, an Xbox Series X/S). This is an impressive amount of players to say the least and makes for eye-catching promos, but knowing Microsoft's penchant for blurring the lines between its data points, we have to consider a few things.
There's a lot that we don't know about this 6 million figure, including how much actual revenue that this figure could represent. This is the sum of all platforms across all delivery methods--subscription and purchase--so it's a completely mixed bag.
How many of these players are new Xbox Game Pass subscribers? How many of them are existing XGP subscribers? Did Starfield sell well, or did the majority of people access the game via subscription?
It's hard to say because we don't this kind of data from Microsoft. And for good reason: the Xbox games division has been doubling-down on digital-based subscriptions since Game Pass released in 2017. Microsoft is, after all, a service company.
This isn't an effort to undermine Starfield's explosive launch. The game is clearly incredibly popular and is officially the largest Bethesda game launch ever (which is rightly so, considering it launched on Game Pass). This is moreso to remind consumers, gamers, and potentially even investors on the realities of Microsoft's reporting.
Xbox has been blurring the lines between its traditional metrics, and for good reason: Subscriptions. Success is no longer measured in just raw sales but in more nuanced terms.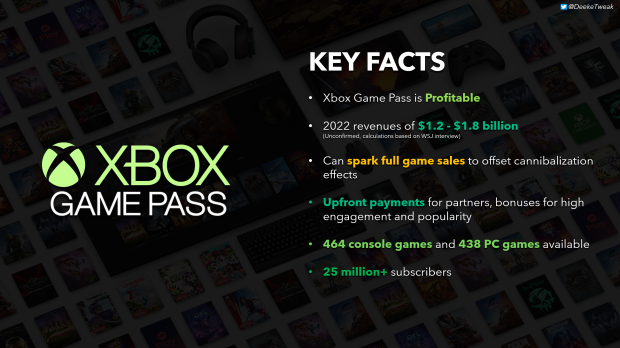 Read Also: Microsoft expects Xbox to deliver record-breaking revenue during Starfield's release
Instead of just reporting how many copies a game has sold, the company will now say how many players the game has. This is by design; the advent of Xbox Game Pass has inspired Microsoft to shift the goal posts more towards engagement and away from sales. What's more is that studios will often receive bonuses if their games meet a certain playtime threshold on Game Pass.
Microsoft is playing the long game. The Xbox games division's business model now emphasizes long-term revenues via recurring subscriptions over one-off game sales. After all, a $69.99 game is equivalent to 4 months of Xbox Game Pass.
Why would a consumer buy 1 game for $69.99 when they could get a full month of access of Starfield, and hundreds of other games, for $16.99? The value is pretty persuasive.
That being said, Starfield has the added bonus of mods, so it's probably selling incredibly well on Steam. In fact, it's the top-selling game on Steam right now.
It's also highly probable that Starfield will help catalyze a new healthy wave of subscriber retention for Xbox Game Pass.
As RPGs that can be played for hundreds of hours over the span of many months and years, Bethesda games have some of the longest legs in the entire industry. On the surface, Starfield looks to be the perfect engagement and retention driver for Xbox Game Pass, and we have to wonder how many new subscribers will (and have) signed up just to play it.