In months following the revealing testimony in the FTC v Microsoft federal case, Bethesda's Todd Howard also discusses the benefits of platform exclusivity.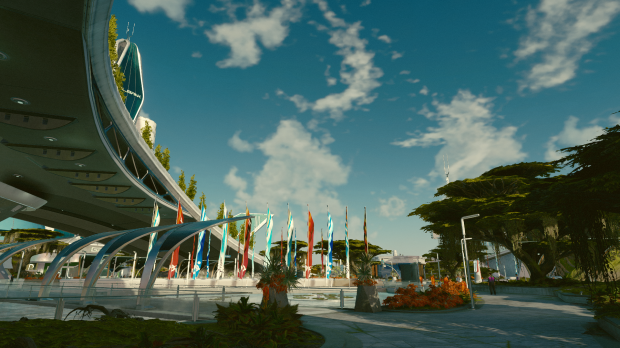 Starfield's exclusivity is controversial to gamers but it poses some unique advantages for Bethesda. The game was originally planned to release on the PlayStation 5 back when ZeniMax was an independent publisher, but after Microsoft bought the company for $7.5 billion in 2021, Starfield was made a firm Xbox console exclusive that would skip PlayStation.
This poses a distinct push-pull for Bethesda. On one side, exclusivity means less game sales, which is a big drawback considering the PlayStation 5 is selling almost double that of the Xbox Series X/S duo. On the other side, Bethesda's development lens is now focused on two platforms instead of three--both of which are connected via the same operating system and devkit environment.
Todd Howard lightly touched upon exclusivity in a recent interview with the BBC.
In the interview, Howard said:
"When you're making something exclusive then the more you can focus. You know this is the hardware [that] people are playing on, so the ability to focus on that always yields a better product.

"You do want people to be able to access it of course. But being with Xbox means there is an ease of access for us and I'm told we're expecting more people playing this launch than anything we've ever done before and that's despite the success of our previous games."
Howard's words on exclusivity are more muted than those that Bethesda's head of PR Pete Hines said in the FTC v Microsoft case.
Hines' sworn testimony discusses in length the benefits that exclusivity offers Bethesda, and subsequently, any independent studio or games publisher.
"Todd has called Starfield an irresponsibly large game. Focusing on fewer platforms has been a big benefit to that team," Hines said.
"You go to fewer platforms, your development gets more streamlined. It just needs to run as well as possible on one box, on PC--you know, a narrow focus always helps."
If Starfield were releasing on PlayStation 5 as well as Xbox, then it probably would not have released in 2022, Hines had said at the trial.