Real-time ray-tracing in PC games is associated with NVIDIA because it spearheads the technology with the GeForce RTX series and the creation of dedicated RT and AI hardware to assist with the intense hardware power required to go 'RTX On.'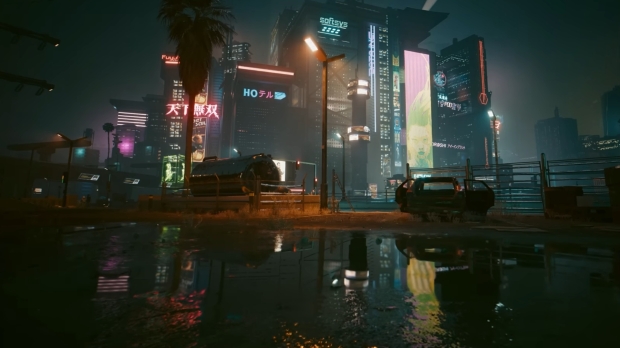 With its RDNA 2-based Radeon RX 6000 Series, AMD entered the RT space with hardware-accelerated ray-tracing, but the results were - at best - a generation behind NVIDIA. With the arrival of the RDNA 3-powered Radeon RX 7000 Series, AMD has made some welcome improvements to its hardware-accelerated ray-tracing performance - which makes the upcoming launch of the Radeon RX 7700 XT and 7800 XT super interesting.
Though, based on AMD's Radeon chief Scott Herkelman, there's still a lot of room for improvement. To the point where AMD factors in its second-class ray-tracing performance when pricing new GPUs like the 7700 XT and 7800 XT.
"We do take ray-tracing performance into consideration when doing our pricing calculations," Scott Herkelman tells Club 386 in a very informative and candid interview. It's well aware that Radeon products fall behind regarding ray-tracing performance, which is one of the reasons why the upcoming Radeon RX 7800 XT is priced lower than its direct competition, the GeForce RTX 4070.
"We just have to do better on future generations, making sure we have the right architecture for efficient ray tracing," Herkleman nods toward RDNA 4 and RDNA 5 architectures currently in development. With Intel showing that its Arc-based graphics cards, even at the mainstream level, are capable of real-time ray-tracing, AMD still has a way to go before it doesn't feel like a generation or two behind NVIDIA regarding RT.
Ray-tracing has matured considerably in recent years. With the upcoming releases of Cyberpunk 2077: Phantom Liberty and Alan Wakew 2 pushing the technology to new heights with NVIDIA hardware, it would be nice to have AMD's GPUs in the mix.