MSI isn't on the list of third-party board making launch partners for AMD with the release of its new mid-range RDNA 3 GPUs.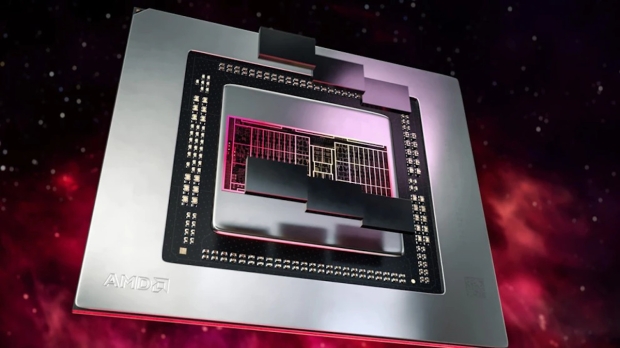 That doesn't mean MSI won't produce RX 7800 XT or 7700 XT graphics cards, but it certainly won't have boards on shelves right out of the gate.
AMD revealed the launch partners as part of the presentation material regarding the new GPUs, and as VideoCardz spotted, MSI isn't on the list.
Could that mean MSI won't ever make an RX 7800 XT or 7700 XT product? Well, we can't rule that out, but as VideoCardz notes, the card maker wasn't involved with the initial launch of the RX 7900 range either - but models did come eventually, two months after AMD had unleashed the products.
So, it's likely this will be a similar situation, and a couple of months from now, towards the end of 2023, we will see MSI's RX 7800 XT and 7700 XT pop up (or maybe just one card - who knows).
All the other usual suspects are listed as launch partners for these GPUs, meaning ASUS, ASRock, GIGABYTE, Powercolor, Sapphire, and XFX, plus Biostar and some Chinese brands (Yeston, Vastarmor).
Interestingly, whereas MSI wasn't involved right from the off with the RX 7900 as noted, and now with these new RDNA 3 GPUs as well, it did come out with an RX 7600 graphics card for the launch window of Navi 33.
Perhaps MSI was happier with putting its weight behind a budget product as opposed to these more costly GPUs (the RX 7700 XT certainly disappointed somewhat by coming in at a higher price than some had hoped, at $450 in the US).
AMD is looking to move on to RDNA 4 at this point, and recently an exec noted that Team Red is done with RDNA 3 chips - meaning Navi 31, 32, and 33 will remain the only designs for this generation.
This doesn't mean new models won't turn up based on those chips in the future, however, filling some of the gaps that still exist in the current-gen line-up (at the high and lower-ends). So, we could still see a vanilla RX 7700, for example.