Intel Tech Tour offers those who attend access to the company's labs and product development corners, offering tech outlets and others a chance to get a peek behind the curtain of one of the biggest tech companies in the world. One such outlet was HardwareLuxx, which made an interesting discovery in Intel's Failure Analysis Lab - a next-gen GPU.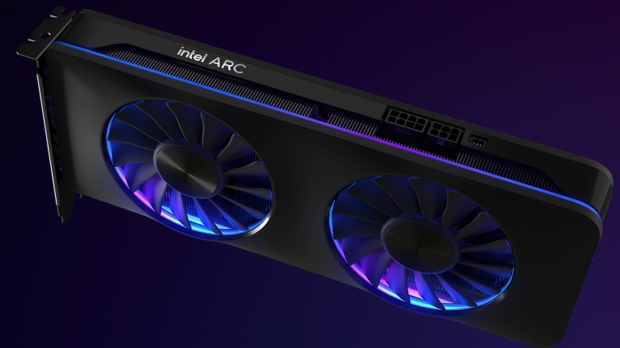 With the Intel Arc A750 and A770 (codenamed Alchemist) representing the company's first major step into the discrete graphics card market dominated by the likes of NVIDIA and AMD, several credible sources are pointing to the company launching the follow-up, codenames Battlemage, sometime in 2024.
According to Andreas Schilling at HardwareLuxx, the outlet spotted a chip clearly labeled "BMG G10" in the Failure Analysis Lab - which would fall under the Battlemage umbrella. As outlets aren't able to take photos inside Intel's labs and secure spaces, there isn't any photographic evidence. Still, this news indicates that Intel is well underway with its Battlemage testing.
"We came across a tray that contained chips from the next Arc generation," Andreas Schilling said. "There were already corresponding chips in the analysis, clearly labeled as BMG G10."
Naming-wise, it lines up with the ACM-G10 GPU found inside current Inel Arc products, though it's hard to gauge if what was spotted represents the top SKU for the upcoming Battlemage lineup or the midrange/entry-level GPU. From there, all we have to go on is rumors, with word pointing to the new Battlemage GPU doubling the Xe-Core count of the ACM-G10 with a power target in the range of 225W.
Of course, Battlemage's release will depend on several factors. Still, if Intel can hit the rumored first-half of 2024 release window for its next-gen Arc products, we could be in for a treat - especially as the company's GPU drivers have grown in leaps and bounds over the past year.