The gamer who leaked 45 minutes of Starfield footage has been arrested on felony theft charges and released on bail.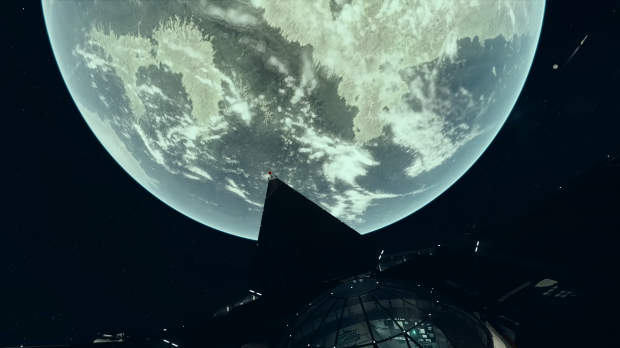 Days ago, 29 year-old Darin Harris was arrested in Shelby County, Tennessee on charges of Class D felony theft. According to police reports obtained by Polygon and the Memphis Commercial Appeal, Harris had allegedly stolen dozens of copies of the game and potentially intended to sell or distribute the stolen copies through FedEx shipments.
Shelby County police searched Harris' home, finding multiple copies of the unreleased game. The copies of Starfield in Harris' possession had been stolen from a Memphis-based Vantiva warehouse where the game discs are stored and distributed. Authorities also found copies of Starfield that were packaged in FedEx envelopes, presumably to be sold to users online.
Before his arrest, Harris had published a video showing 45 minutes of authentic Starfield gameplay footage to the internet, and even went so far to chronicle his reactions to the gameplay. Oddly enough, the value of the leaked Starfield copies were priced at $2,500.
Harris had been arrested on three charges: One count of Class D felony property theft in the value of $2,500 - $10,000, which carries punishment of 2-12 years in prison and a $5,000 fine, and two misdemeanors for possession of marijuana and Class E theft. He allegedly stole 67 copies of Starfield from Vantiva.
Harris has been released on a $10,000 bond, and it is unclear whether or not Microsoft and/or ZeniMax will pursue further copyright-related theft charges.