Apple's Vision Pro headset is something that had been rumored for years before it was finally announced during the WWDC opening keynote on June 5. But the amount of time it was rumored pales into insignificance when compared with how long it was actually being worked on deep inside Apple Park and, before it, 1 Infinite Loop.
Based on information gleaned from a new patent, it would appear that Apple's engineers were hard at work on what would eventually turn into the Vision Pro headset as far back as 2007. That's the year that the original iPhone changed everything of course, and at the time of writing it's 16 years ago. We have to assume that the headset was being worked on even before the patent's 2007 origin which means that by the time the headset finally goes on sale in 2024 it's entirely possible it will have been in development for close to 20 years.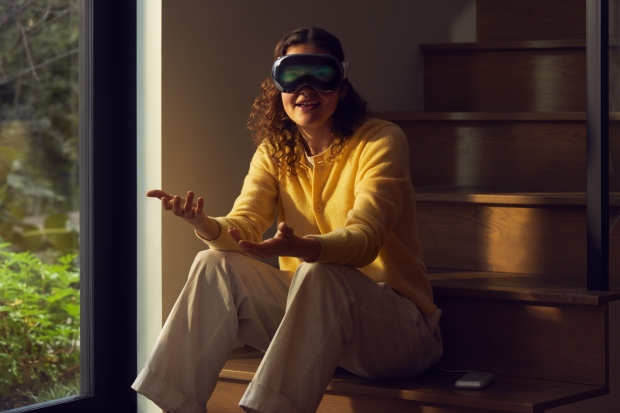 That's two decades of work that seem to have started with the patent that was spotted by Patently Apple this week. Titled "Automatically Adjusting Media Display In A Personal Display System," it appears to reference features that ultimately made it to Apple's big unveiling a couple of months ago. Those features include being able to watch content in a theater, stadium, or even a concert fatality even though they aren't there.
That all sounds like things that Apple actually showed people doing and they're things that the headset will no doubt excel at when it finally arrives in early 2024. It'll start at $3499 which is a lot of money, although it would have cost even more if it had launched in 2007 - assuming it was even possible back then. We have to imagine it wasn't, or that the price would have been so prohibitive that it simply wasn't worth even trying to sell. Our money is on the former, especially considering that this headset is powered by advanced Apple silicon.
Expectations for the Vision Pro are high, but they're even higher for what comes next. The headset does feel like an expensive proof of concept and it'll be interesting to see what the next two or three iterations look like. Apple is reportedly keen on turning some of the Vision Pro technology into glasses rather than a bulky headset. But that's likely to be a few years away. Whether or not it'll be almost 20 years away, we'll just have to wait and see.