Microsoft plans to team up with unlikely ally Ubisoft in a bid to seek approval from UK regulators for its $68.7 billion merger with Activision.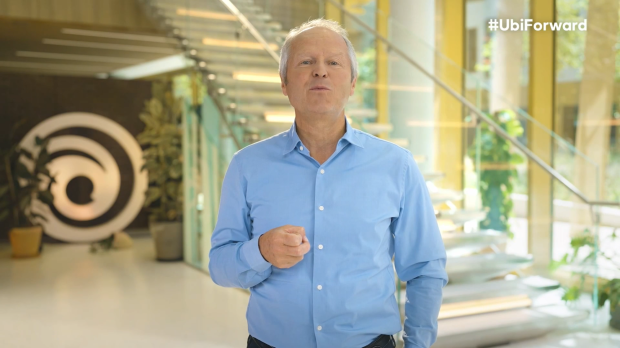 Microsoft has taken creative and preemptive strategies to get the Activision merger approved. We've seen Microsoft make 10-year Call of Duty deals with Nintendo and Sony, and also sign deals with multiple cloud gaming providers in an effort to reduce concerns about content exclusivity. But Microsoft's latest gambit for merge approval is by far its largest yet.
Following multiple reports from unnamed sources, the tech giant is indeed planning to divest a significant portion of its cloud gaming business. Microsoft's divestiture doesn't involve an entire studio or business unit but instead distribution.
Microsoft has announced plans to hand off the cloud game streaming rights for all Activision games to a third-party publisher. Ubisoft has stepped in as a business partner that could end up controlling Activision's streaming future--a fate that Microsoft seems okay with as long as UK regulators at the Competition and Markets Authority (CMA) approve the deal.
So how will this work exactly?
First of all, for 15 years Ubisoft would have the rights to Activision games for cloud streaming services outside of the European Economic Area (EEA). To be clear, this includes every region and country worldwide except for those in the EEA. Microsoft would not get to decide where Activision games are released on cloud.
This means that Ubisoft would control when, where, and how Activision games are released to the cloud. This includes all existing and future Activision-Blizzard games that are currently available or in-development on PC and console.
Ubisoft will pay money to Microsoft to obtain and secure the rights to Activision games on cloud.
Like other companies and service providers, Microsoft can also purchase licenses of Activision-Blizzard games for its own Xbox Cloud Gaming service (aka Project xCloud).
What's even more interesting is that Activision Blizzard King will be its own publishing and operating entity within Xbox upon completion of the merger. We have to wonder if the dynamics of publisher competition will come into play here. Despite Activision's status as a limited integration company within Xbox, it's Xbox gaming CEO Phil Spencer that ultimately calls the shots.
Based on data from the FTC v Microsoft federal case, Ubisoft actually made more revenue than Xbox did from console platforms in 2021, and it is one of the only third-party non-platform holding publishers that have its own cloud game streaming business.