In just a couple of days, GEEKOM, the Taiwanese maker of mini PCs, will take the covers off its newest SFF computer, the Mini IT13.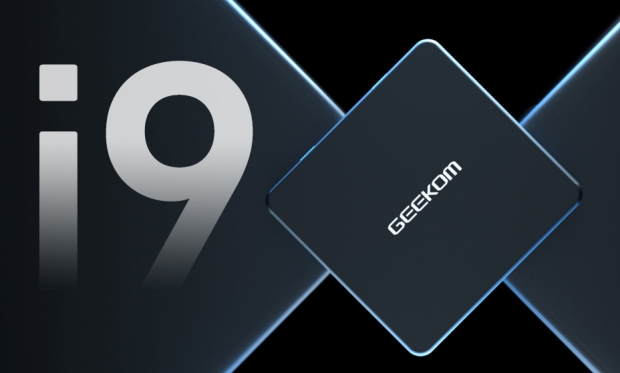 It is the first Mini PC powered by Intel's 13th Gen Core i9 processor. The Mini IT13 will come with either the 13th Gen Intel Core i9-13900H, i7-13700H, or i5-13500H processors. The top dog Core i9-13900H model will feature 14 cores, 20 threads, and a maximum turbo frequency of 5.4GHz, a staggering amount of power for an SFF PC. GEEKOM says, "This powerful mini PC delivers groundbreaking performance for various tasks, including multitasking, gaming, and video editing. The computing experience is further elevated by the Intel® Iris® Xe Graphics, which provides remarkable graphics capabilities for stunning visuals."
Not only does the Mini IT13 provide huge processing power with whisper-quiet operation thanks to the Mini IT13's efficient cooling system, but it also excels with its display support. It supports 8K displays and multiple screens through its two USB4 and two HDMI 2.0 ports. So, whether you want a small PC to handle a complex task or watch your favorite TV shows, you are covered. In addition, the IT13 includes many I/O ports, including six USB and 2.5Gbe LAN.
As far as storage goes, you have PCIe Gen 4 x4 SSD support of up to 2TB, and if that's not enough, the system also supports up to 1TB SATA SSD storage and up to 2TB SATA HDD storage. Deploying the system with a Core i9 with limited RAM wouldn't make sense, so GEEKOM supports up to 64GB dual-channel DDR4-3200 memory. You also get Intel®Wi-Fi 6E and Bluetooth v5.2 to further expand the capabilities of this system.
The GEEKOM Mini IT13 is the ultimate choice for users seeking power and versatility in a compact form factor. Whether you're an office worker, graphic designer, video editor, gamer, or simply need a fast and reliable computer, this mini PC offers top-notch features and reliable performance to help you get the job done efficiently.
Mark your calendars and set your alarms for the highly anticipated GEEKOM Mini IT13 Launch Event! This launch event is also being streamed live on YouTube. We encourage you to forward the link to your friends and family! We will give away as many as four GEEKOM PM16 portable monitors and not one but two brand new GEEKOM Mini IT13 mini PCs. Join GEEKOM on YouTube on August 23, 2023, at 7:00 PM (CEST) for an incredible showcase of cutting-edge technology and innovation.