Seagate has launched a new range of Limited edition Starfield-inspired external storage solutions that look out of this world for Xbox. Sporting a white finish with the Constellation logo of the game's main campaign faction in a "design that feels pulled directly from the Settled Systems of Starfield" - with RGB lighting to match - Seagate is offering a full range of options covering the company's Game Drive and Game Hub products for Xbox.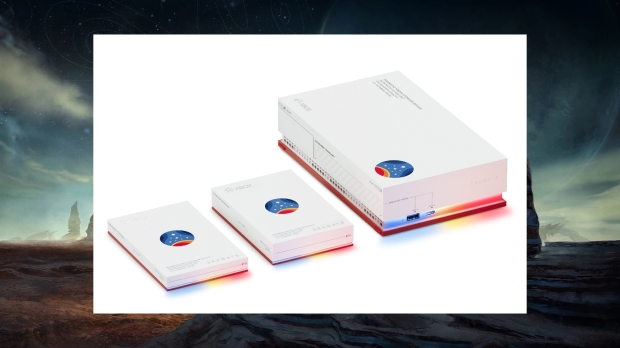 Although you probably won't be able to play Starfield off one of these drives when firing up the game on an Xbox Series X|S console - on account of current-gen titles requiring the use of the internal high-speed SSD - They certainly look the part for fans excited to play Bethesda Game Studios (Fallout, Skyrim) latest RPG.
The limited edition Starfield Game Drives are available in 2TB and 5TB capacities (USD 109 or 160, respectively), with the larger Starfield-inspired Game Hub arriving with a whopping 8TB of external storage for USD 239.99. Both offer full-speed USB 3.2 Gen 1 transfer rates, with the Game Hub requiring external power versus the more portable Game Drive options. On the plus side, the Game Hub offers front-facing USB-C and USB-A ports for connecting additional peripherals or charging devices.
The new drives include three years of Seagate's Rescue Data Recovery Services and a three-year limited warranty for additional peace of mind. These new Starfield drives look very cool, especially with the RGB lighting that matches the look and feel of the design.
Starfield launches on September 6 for Xbox Series X|S and PC and is included with Game Pass from day one.