NASA has released new footage captured by the rover Perseverance of the iconic Mars helicopter taking off from the surface of the Red Planet.
The space agency has taken to its Mars Exploration blog to share the footage of the Mars helicopter Ingenuity taking off from the surface of Mars in what was its 54th flight. Perseverance was stationed approximately 180 feet from the reconnaissance helicopter, and using its Mastcam-Z imager, it recorded Ingenuity taking off, hovering, and rotating at an altitude of 16 feet. The objective of the flight was to test the helicopter's navigation system.
The testing of Ingenuity's navigation system comes after the helicopter experienced a flight anomaly that caused it to promptly land back on the surface of the Red Planet. NASA officials are going through all of the routine checks to ensure that Ingenuity is meeting operational standards before re-engaging in its scientific objectives.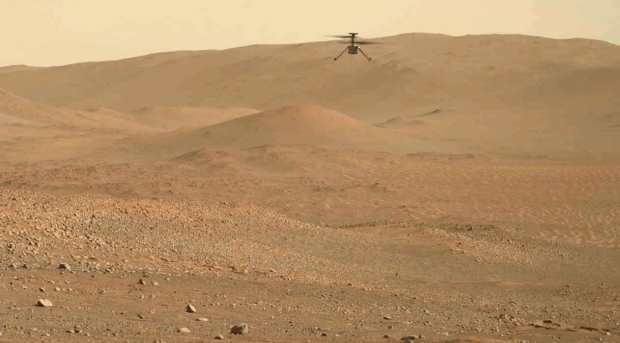 For those that don't know, Ingenuity was originally intended to be a technology demonstration that proved successful, making it the first powered, controlled flight on another planet. This historic flight was conducted on April 19, 2021, and since then, the helicopter has been tasked with providing reconnaissance data for its companion rover, Ingenuity. Essentially, NASA engineers fly Ingenuity to areas of interest on the Martian surface, looking for any signs of valuable scientific examination, in particular, signs of ancient microbial life.
If Ingenuity has found a spot worthy of follow-up observations, NASA engineers use the helicopter's flight data, along with its navigation cameras, to plot an efficient path for Perseverance. The recordings that Ingenuity capture are extremely valuable as it means NASA officials are able to identify potential hazards for the rover, map an efficient course, and overall prepare for the upcoming scientific operations.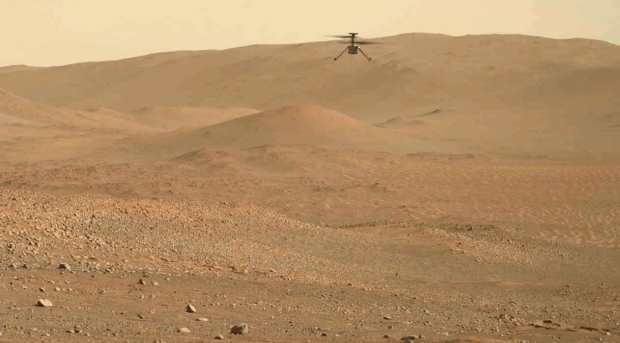 Ingenuity is essentially a scout helicopter, another pair of eyes that are exploring the surface of the Red Planet. The success of Ingenuity has changed the way NASA thinks about rotorcrafts on Mars, as the space agency is now considering deploying several next-generation Ingenuity-inspired helicopters that would be capable of carrying a payload from one destination to another.
These payloads would, of course, be Martian samples that would eventually be transported back to Earth. In fact, NASA's backup plan for the Mars Sample Return mission involves payload-compatible Ingenuity helicopters.
A quick bit of trivia - achieving flight on Mars isn't the same as achieving flight on Earth. Mars' atmospheric volume is just 1% of Earth's, meaning that Ingenuity's blades needed to be specifically designed and required immense speed to achieve lift-off.