When Apple announced the Vision Pro headset during the WWDC opening keynote on June 5, there was plenty of new information despite years of rumors. But there are still some aspects of the headset that are a mystery, including how much storage it will ship with. Now, a new report claims to be able to shed some light on the situation although it also raises yet more questions.
That report comes via the French website iPhoneSoft and appears to be based on a leak by someone who has been able to get their hands on the Vision Pro headset as part of their app development process. And according to them, the Vision Pro headset will be available with 1TB of storage.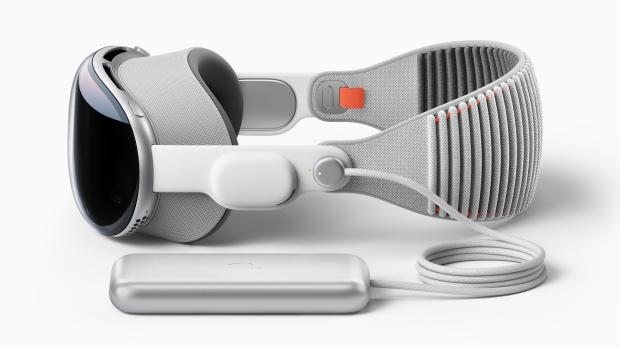 The iPhoneSoft report says that its source was able to confirm that by heading into the Settings app on the headset with 1TB of storage then displayed. However, it isn't yet clear if that is the amount of storage that all headsets will have or if this is an upgraded model.
When Apple announced the Vision Pro headset everyone latched on to the $3,499 asking price but few noted that Apple said that was where the product would start. That would suggest that the price will increase for some configurations and while we had assumed that would mean different accessories or batteries would be offered, that might not be the case at all.
Instead, it now appears that there might be different storage capacities offered when it comes to buying a Vision Pro headset. And if that's the case, we doubt that the 1TB version reported on here will be the base model, although it isn't impossible and we'd never say never.
We don't yet know how much space dedicated Vision Pro apps will need in order to run, but we do know that the headset will be capable of running iPad apps when required. They can of course be huge, but we might have to wait until closer to the headset's release - and when developers can talk about their apps more - to know for sure.
Apple might have announced the headset months ago but it won't go on sale for some time yet. The company said that it would release the Vision Pro headset in early 2024, but that leaves it with a huge release window in which to work. It's possible that we could see more leaks between now and then of course, so fingers crossed on that front.