RADV is Mesa's unofficial open-source Radeon Vulkan driver for Linux that adds ray-tracing support for older RDNA 2-based Radeon GPUs like the Radeon RX 6800 XT. Games like Hitman III, Quake II RTX, Control, Resident Evil Village, and Metro Exodus: Extended Edition are all supported using the Vulkan-based driver, and the RADV Ray-Tracing driver just got a massive boost to performance.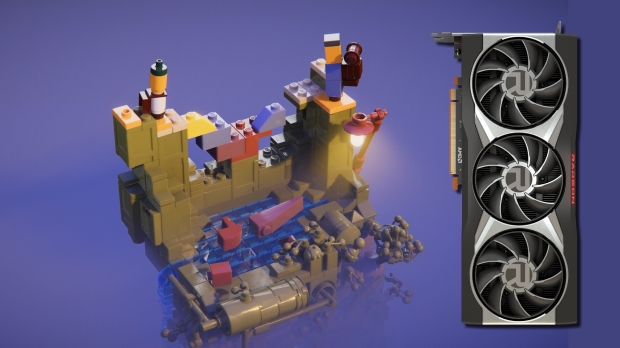 According to a new report at Phoronix, adding "support for batch acceleration structure builds within the Mesa RADV driver" has led to a massive boost to RT performance in games "that don't do any build command batching of their own." One such game is Hitman III, where Friedrich Vock noted that the updated driver triples the in-game ray-tracing performance.
A massive increase to be sure, though it's worth noting that RDNA 2 and cards like the Radeon RX 6800 XT are not known for delivering when it comes to pure RT performance in games that push several different effects at the same time like ray-traced reflections, ambient occlusion, global illumination, and shadows.
Over on GitLab, one of the comments from Mesa engineer Etaash Mathamsetty adds a few more titles showcasing sizable performance gains with the new RADV driver - from LEGO Builder's Journey seeing its performance double, with Control seeing a 5 fps boost, and Minecraft with RTX seeing a 10 fps boost. All three of these titles heavily favor NVIDIA GeForce RTX hardware to use NVIDIA's RT and Tensor Cores, with the user noting that these figures come via using a Radeon RX 6800 XT GPU.
Of course, without exact figures doubling or tripling performance can mean very different things if the baseline is single or low double-digit performance, to begin with.