Sony's operating profit for its PlayStation video games business drops again as the company continues paying towards the $3.6 billion acquisition of Bungie, as well as costs of games development.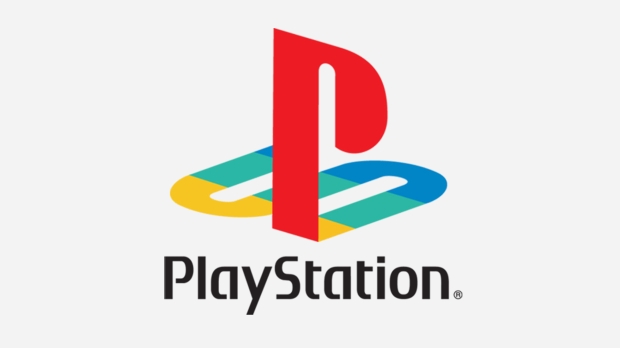 Sony Corp's latest fiscal year earnings report shows record growth in PlayStation's Q1 net sales, but operating profit has slid -7% in to 3.6 billion yen. Based on foreign exchange conversion rates provided by Sony, this represents a -35% decrease on a USD basis to $263 million and marks the lowest quarterly operating income since Fiscal Year 2017.
PlayStation's operating income has dropped significantly partly because of the Bungie acquisition. In 2022, Sony acquired Bungie for $3.6 billion, but instead of being paid all at once, the purchase price is being expensed over multiple quarters.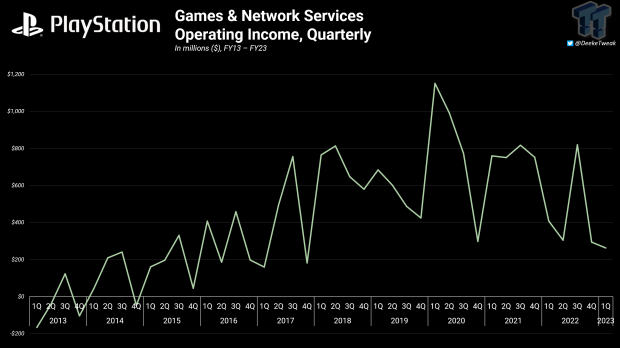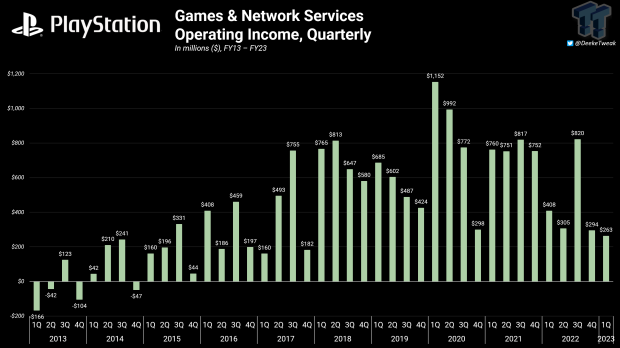 In its earnings report, Sony lays out the reasons for the low operating income, outlining an increase in costs and operating expenses primarily due to the Bungie acquisition. Other costs include higher amortization expenses, which refers to the cost of games development. Once a game is released, game companies like Sony typically pay off the title's total development costs over time (Sony is doing the same to pay towards the Bungie buyout).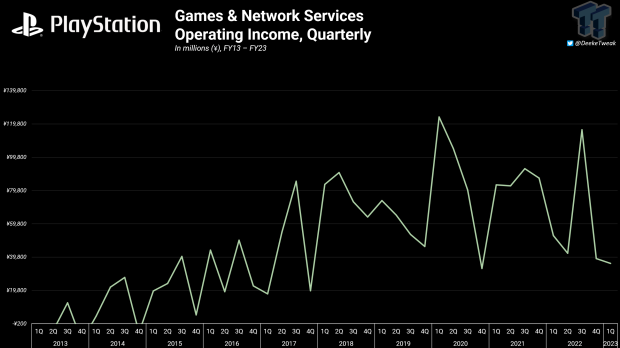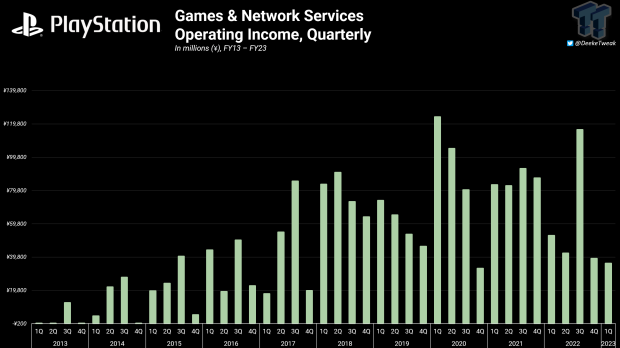 Now that Sony owns Bungie, the Games & Network Services division will likely see continued higher amortization costs as Bungie continues developing Destiny content. Live games can incur consistent costs of this nature because the ongoing content production cycle demands cyclic and recurring spending budgets.
Sony's G&NS operating income could also be affected by continued and future development of its new live games. It's likely that those costs are also starting to impact operating income as a number of PlayStation first-party studios are developing and spending on live service titles, including Naughty Dog's new The Last of Us multiplayer game, as well as other games like Marathon, Fairgames, and Concord.