FromSoftware is pulling in stellar revenues and profits on the heels of Elden Ring's breakout success.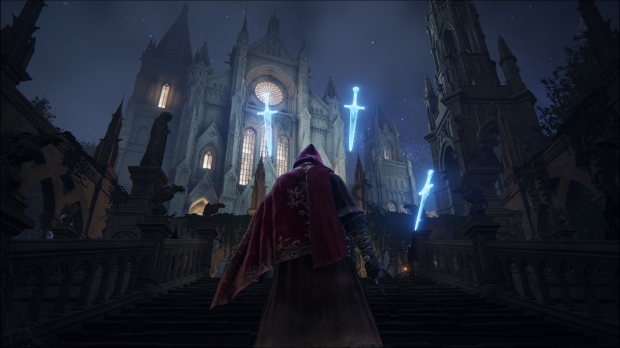 According to games industry analyst Serkan Toto, who keeps a close eye on the Japanese games market under his Kantan Games fim, the Dark Souls and Elden Ring developer FromSoftware is doing incredibly well right now.
Kantan Games' Serkan Toto notes that FromSoftware generated $125 million in total sales throughout the last fiscal year, which ran from April 2022 to March 2023. The Japanese game developer apparently managed to keep costs of goods and total expenses on the low side and made $91 million in operating income during the period. This represents an astronomically high 60% operating profit margin--something that we rarely ever see in the video games industry.
Given Elden Ring's eye-opening sales figures, it's fair to say that this performance is driven by the RPG hit. As of March 2023, Elden Ring had sold 20.5 million units worldwide, making it one of the best-selling singular video games in recent memory, and one of the biggest RPGs ever.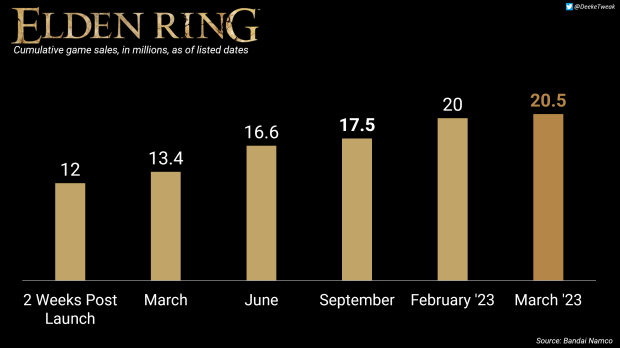 There's some important things to note about these results.
According to Dr. Toto, these figures could indicate some "financial engineering" from the Kadokawa Group, which is FromSoftware's parent company. The results are also affected by FromSoftware's publisher revenue share from Bandai Namco--remember that FromSoftware owns the Elden Ring IP, but Bandai Namco publishes the game.
Bandai Namco has yet to update Elden Ring sales figures but we can expect those numbers soon when the latest slide show is published.
To help keep this momentum going, FromSoftware plans to release a new Elden Ring DLC in the future, and will also launch Armored Core VI: Fires of Rubicon later this month.