NASA has announced some tragic news, the space agency has unfortunately lost connection with the iconic Voyager 2 satellite located more than 12 billion miles away from Earth.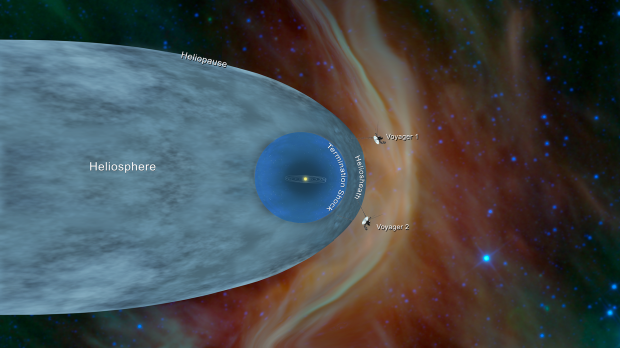 NASA announced on Monday that it has lost connection with the iconic satellite that was launched in 1977, as the interstellar probe stopped sending and receiving information after NASA instructed it to shift its antenna. NASA's instructions were initialized last week and moved Voyager 2's antenna just two degrees away from Earth. Since then, or more specifically, July 21, the space agency has been unable to get into contact with the space probe.
For those that don't know, Voyager 1 and Voyager 2 are space probes designed to explore interstellar space, the region of space between stars. Currently, Voyager 1 is approximately 15 billion light years away from Earth, while Voyager 2 is 12.3 billion light-years away from Earth. Each of the spacecrafts carry a Golden Record with Earth sounds, pictures, messages, etc - all of which is designed to provide basic communication to extraterrestrial life if the probes come into contact with such lifeforms.
Not all hope is lost for Voyager 2 as the space agency says huge dish in Australia's capital, Canberra is currently scanning the region of space where Voyager 2 is for any stray signals. Additionally, the dish is bombarding this region of space with a command that would reoriantate Voyager 2's antenna. If these efforts don't work, Voyager 2 is programmed to reset its antenna back on Earth a few times a year. It's next reset is on October 15. NASA says this "should enable communication to resume".