AMD's Radeon drivers have a long and troubled history regarding reliability and performance issues. However, that has become less frequent, with mature and stable driver releases seemingly becoming the norm for Team Red. The idea of bad AMD drivers is more of a misconception than an actual one.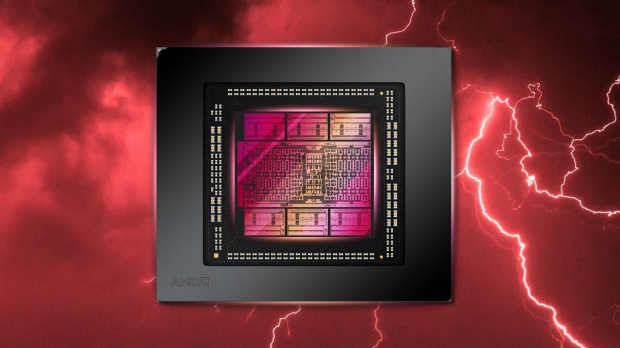 Driver releases don't always go to play, though, as seen with the recent release of Adrenalin Software version 23.7.2. A user (@carygolomb over on Twitter/X) with a Ryzen 7 7840U reported that the driver update incorrectly changed the internal GPU from a Radeon 780M to a slower Radeon 760M - dropping performance to that level, plus causing havoc with their system.
To the point where internal and external devices stopped working entirely - from their Xbox controller to the sound card. Yikes. As a single example, it's not indicative of the bigger picture, at least until tech-focused outlet Digital Foundry responded to confirm that the Ryzen 7 7840U inside its AYANEO PC gaming handheld saw a massive performance hit with the latest driver.
Playing the visually intensive Metro Exodus: Enhanced Edition, which uses real-time ray-tracing effects, performance dropped by a massive 33% - going from 33fps down to 22fps. It's also worth adding that the Ryzen 7 7840U is also in the ROG Ally from ASUS.
As of writing, the performance issues for Adrenalin Software version 23.7.2 are limited to the mobile space for Radeon, with others reporting no real change to in-game performance with desktop RDNA 2 and RDNA 3 graphics. Radeon drivers have matured quite well in recent years, and something like this will hopefully get patched out in a future update (here's hoping one arrives sooner rather than later).
Still, a driver update causes performance issues, and unrelated devices to stop working is always a cause for concern.