Space X has successfully conducted yet another launch of its Falcon Heavy rocket, with the spacefaring company posting to its dedicated X account stunning footage of the rocket lift off and landing.
The Elon Musk-led company took to its account to share video footage of the rocket carrying what is now considered the largest commercial communications satellite ever built, Jupiter 3. The satellite is nine metric tonnes and will expand the reach of the HughesNet satellite internet service to nearly 80% of the Americas, with its 300 spot beams and 500 Gbps of total capacity.
As for the Falcon Heavy, the successful launch marked the seventh mission for the workhorse rocket and the third time it's flown this year. SpaceX shared images of the launch to its X account along with an epic video of both of Falcon Heavy's side boosters returning back to Earth and announcing their entry with sonic booms.
The two boosters landed on the respective Landing Zones 1 & 2, while Falcon Heavy's core stage was not recovered as all of its capacity was used up getting the satellite into its designated position in geostationary orbit.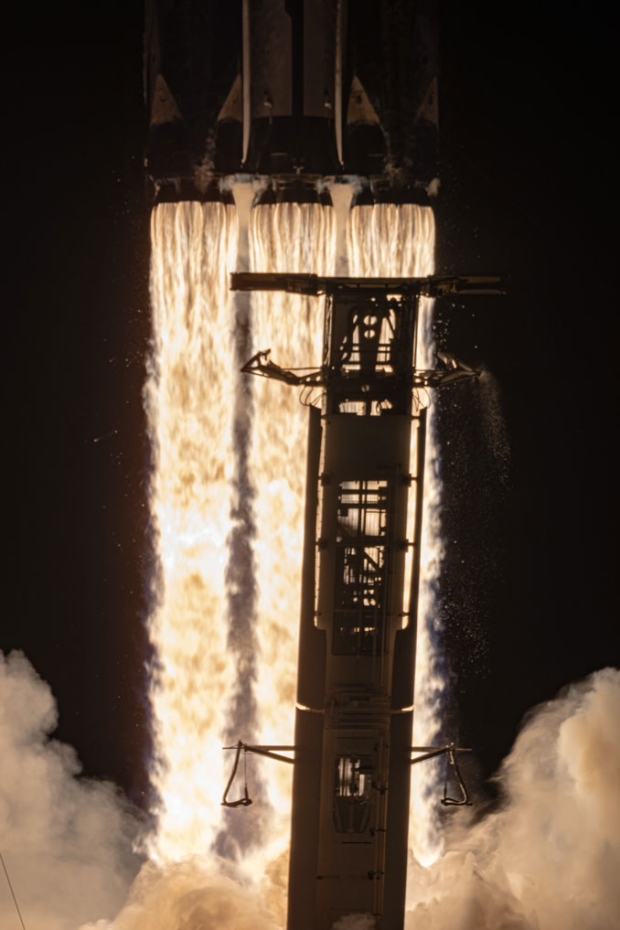 "A geostationary satellite is proven, it's time-tested and they're great at laying down dense broadband capacity right where our customers need it the most," Nerenburg said. "And so, Jupiter 3 was designed to do exactly that. It was custom designed to lay down the most capacity possible where we know our customers really need it."
"Additionally, Jupiter 3 is going to be great for cellular backhaul for mobile network operators, helping them extend reach to more people beyond where their terrestrial towers can reach," Nerenberg said. "It's also going to be used for aeronautical connectivity, for Wi-Fi in the sky for airplanes traveling across North and South America. They'll be able to have higher speeds in flight."