Nokia's N810 Internet Tablet gets WiMAX
4G Internet Access FTW.

Published Apr 2, 2008 4:10 AM CDT
|
Updated Tue, Nov 3 2020 12:38 PM CST
Things are certainly very hot and steamy on the mobile front with no signs of slowing down.
Nokia has just announced an update to its funky N810 Internet Tablet mobile device. It is a device to get Internet access pretty much anywhere with 4.13-inch touchscreen, slide-out QWERTY keyboard, built-in webcam for video calls, Mozilla-powered browser, integrated GPS / media player, 2GB of internal memory and a microSD expansion slot.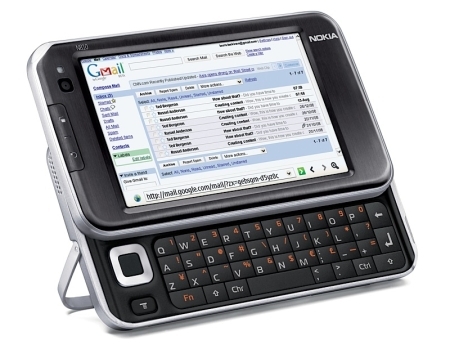 This summer we will get a look at one of the first ultra mobile devices to get 4G internet through the N810 WiMAX Edition. WiMAX is still a relatively new connection but gaining ground rapidly and we will see more and more WiMAX networks popping up all over the world along with devices supporting them.
The N810 WiMAX Edition is pretty much the same as the regular N810 with just a darker case and keyboard. As our friends over at Engaget
point out
in its hands-on preview, the real magic is under the hood.
Sign me up for one of these babies ASAP please!