Amazon has been pushing its biometric authentication system since 2019, and now the company has showcased its one palm payment system will be coming to Whole Foods by the end of the year.
The newly announced expansion will be the first of its kind as the contactless biometric payment processor called Amazon One will be introducing the new technology to more than 500 Whole Foods stores across the US by the end of 2023.
For those that are looking to use the new technology, Amazon has announced that it will be rolling out its sign-up either online or at the site of first purchase using the system. If you are signing up at a Whole Foods, the technology will scan your palm when you hold it over the device.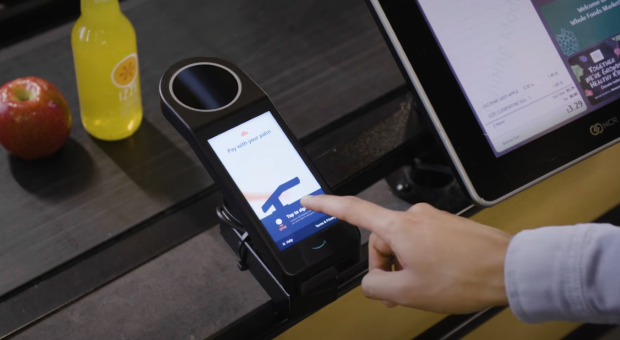 The biometric data will be added to your Amazon One account and will then be used to authenticate purchases by simply hovering your hand over the device at checkout. Amazon claims that the new contactless payment system is much more efficient and easier to use than paying with NFC via a smartphone.
Furthermore, Amazon says that palm signatures are more secure than other biometric information, such as face scanning, as the technology creates a vector image of a hands underlying vein structure which Amazon says cannot be replicated.
It remains to be seen if this new version of biometric information will be adopted by the masses especially considering the recent widespread concern of technology infiltrating every aspect of our private lives in exchange for convenience.