Mobile gaming is huge for Activision Blizzard King, and revenues continue to grow across a trio of titles: Candy Crush, Call of Duty Mobile, and Diablo Immortal.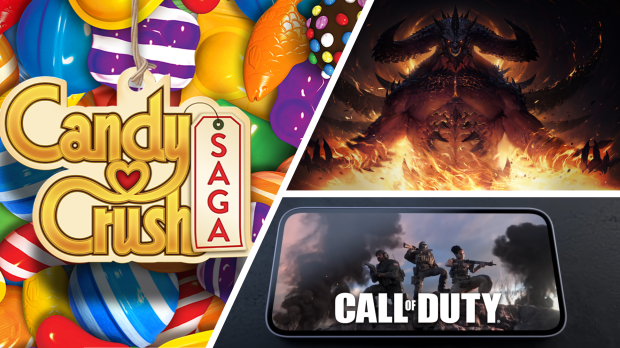 A bit ago, I delved into how mobile gaming has transformed Activision's video games business. In that coverage, I looked at the ways that Activision and Blizzard revenues have changed over time thanks to games like COD Mobile and Diablo Immortal. The data really speaks for itself--mobile gaming has significantly buffered these segments thanks to Activision's successful launches.
The company's latest Q2 2023 filing gives more opportunity to chart the effects that mobile has had on Activision's platform earnings split. The results are just as interesting. According to the filing, Activision Blizzard King has made over $900 million from mobile for four consecutive quarters over the last rolling 12-month period.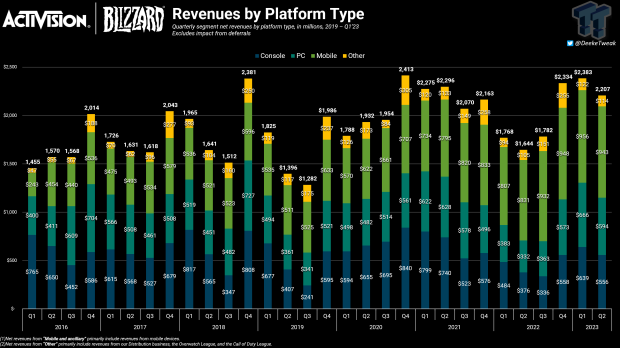 The results look like this:
Q3 2022 - $932 million

Q4 2022 - $948 million

Q1 2023 - $956 million

Q2 2023 - $943 million
The earnings are combined revenues from COD Mobile, Diablo Immortal, and Candy Crush, and are not impacted by deferrals. It's worth mentioning that Call of Duty Mobile just broke $3 billion lifetime consumer spending.
There's also a few points where mobile gaming made more than PC and consoles combined.
From 2016 - present, here is a quick list of the quarters where this happened:
Q2 2022
Mobile - $831 million

PC & console - $739 million

Diablo Immortal released this quarter, on June 2
Q3 2022
Mobile - $932 million

PC & console - $699 million

Effects of Diablo Immortal's release compounded with Candy Crush and COD Mobile
On a percentage basis, mobile has comprised a greater percentage of quarterly net revenues than either console or PC since Q2 2021 onward.