"I warned you guys in 1984!" legendary filmmaker James Cameron exclaims in a new interview with CTV News. Citing the film that put the director on the map, The Terminator from 1984, the director spoke candidly and openly about the dangers of AI - especially when the technology is in the wrong hands. Which James Cameron believes is the case right now.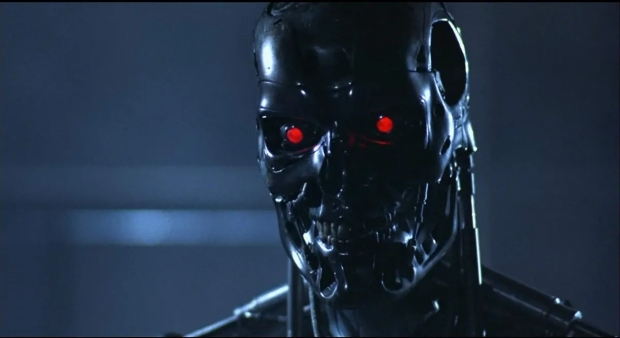 "You've got to follow the money; who's building these things?" he continues. "They're either building it to dominate market share, so what are you teaching it? Greed. Or you're building it for defensive purposes and teaching it paranoia. I think the weaponization of AI is the biggest danger [and] we will get into the equivalent of a nuclear arms race with AI."
The idea that AI will become so powerful and intelligent that it will supersede or overtake humanity has dominated the science-fiction space for decades, with these concerns now filtering into the real-world space due to the incredible advances seen with generative AI models like ChatGPT. Referring to real-world AI as proto-Skynet - the villainous AI from The Terminator franchise - is commonplace.
It's super interesting to see that James Cameron is as skeptical of humanity corrupting what could otherwise be a technology used for the good of everyone. Though not unsurprising, this skepticism for corporations, militaries, and greed can be seen in almost all of his major films - from Aliens to Titanic to the recent Avatar films.
And his thoughts on AI basically mirror the plot from The Terminator. "If we don't build it, the other guys are for sure gonna build it, so it'll escalate," James Cameron adds. "Imagine an AI in a combat theater, the whole thing just being fought by computers at a speed humans can no longer intercede. You have no ability to de-escalate. When you're dealing with the potential of it escalating into nuclear warfare, de-escalation is the name of the game. Having that pause, that timeout. But will they do that? AI will not."
A scary thought! Here's hoping that The Terminator remains a classic action film from the 1980s and not something people will study to discover what went wrong.