Square Enix has officially responded to the recent Final Fantasy 16 sales debacle.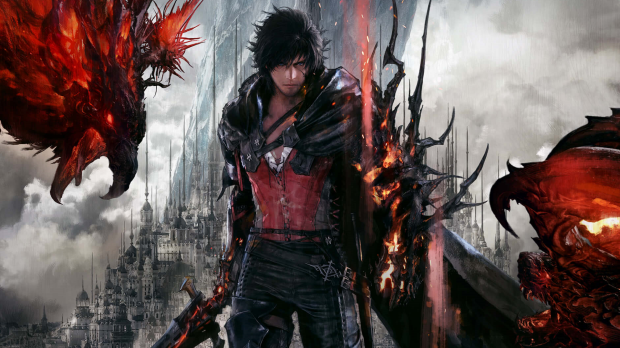 There's been lots of talk about Final Fantasy 16 somehow being regarded as a financial flop. The game has sold less than Final Fantasy 7 Remake and Final Fantasy 15 at launch, but as I've explained before, these are bad comparisons to make because the games launched in radically different console environments. Apparently Square Enix agrees with this assessment.
The publisher has given official comment to IGN about Final Fantasy 16's sales. Given the current landscape of the PlayStation 5 sales base, Square Enix considers Final Fantasy 16's launch sales to be "extremely strong." Data clearly supports this assertion.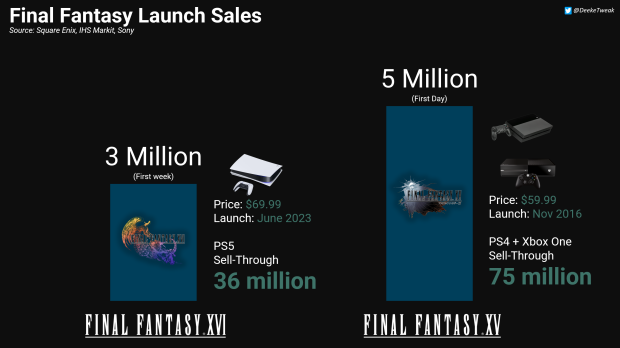 "With 38 million PS5 consoles shipped globally (as of March 31, 2023), sales of Final Fantasy 16 surpassed three million units worldwide several days after its release on June 22, 2023.

"Taking into consideration the sales figures of the acclaimed Final Fantasy 7 Remake and the difference in size of the install base of the PlayStation 4 at the time of this title's release, we can see that the attach rate of Final Fantasy 16 is considerably high, given the PS5 install base.

"Square Enix considers the initial sales results of Final Fantasy 16 to be extremely strong, and we will continue to carry out a wide range of initiatives to encourage even more people to play the game."
We'll have to wait until Square Enix reports its Q1 FY23 earnings to get a better picture of the game's overall performance and revenue contribution, but for now we at least know that the publisher thinks that Final Fantasy 16 was a success.