UPDATE: Shortly after publication, FTC lawyer James Weingarten has filed a notice to appeal Judge Corley's decision in the Microsoft-Activision merger case.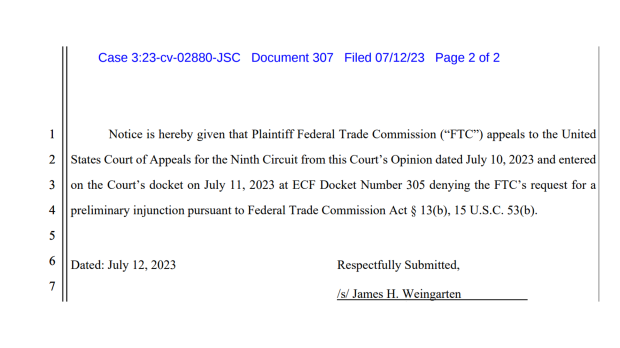 Original article below:
The race is on as the FTC weighs decision on whether or not to file an appeal that could thwart the Microsoft-Activision merger from closing, sources tell Bloomberg.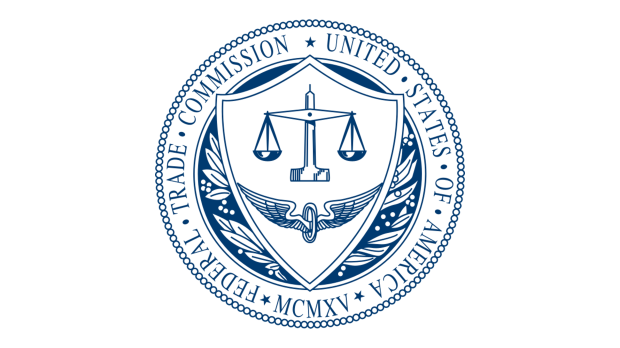 Yesterday, the FTC lost its case against the Microsoft-Activision merger. A federal judge denied the FTC's request for a specific order that would prevent the $68.7 billion merger from closing until the Commission had completed its Phase III internal administrative hearing. This tactic has been described as the FTC effectively running out the clock; The FTC was granted a temporary restraining order prohibiting Microsoft and Activision from merger during the preliminary injunction case, and the injunction request was filed close to the merger's termination date of July 18.
Now the FTC can appeal Judge Corley's decision in the hope of attaining a specific court order called a stay pending appeal, which would suspend the effects of Judge Corley's decision, and potentially extend the restraining order past the July 18 termination date. If Microsoft does not merge with Activision by July 18, then the tech giant will pay the games publisher a $3 billion termination fee.
This may be a risky move and there's no guarantee it will pay off. Experts say that it is unlikely that the Ninth Circuit of Court of Appeals will deliver a decision before the current temporary restraining order expires on Friday.
"It's extremely unlikely that the FTC could persuade the Court of Appeals to enjoin the merger before July 18," Stanford Law professor Doug Melamed told Bloomberg.
According to FOSS Patents' Florian Mueller, the FTC's burden to grant a successful appeal is a heavy one. The Commission would need to show proof of multiple issues with Judge Corley's decision, and Microsoft would also have the opportunity to challenge the appeal.
If the FTC does appeal to the Ninth Circuit Appeals Courts, then it will likely seek an emergency order to extend the TRO that's currently prohibiting the two companies from closing the deal.