A team led by Harvard astrophysicist Avi Loeb has claimed they may have found fragments of alien technology. These pieces were from a meteor that landed in the Pacific Ocean off the coast of Papa New Guinea.
The Harvard team went on an expedition to the estimated crash site of the meteor that entered Earth's atmosphere in January 2014, and ran a magnetic sheet over the seafloor, gathering these fragments.
Loeb says during the CBS interview that the meteor was moving "too fast" to have come from within our solar system, meaning it's an "interstellar object", an object from out of the solar system. Making this the first time humans have put their hands-on an object that has come from outside the solar system.
How could it be alien technology? Loeb explains that based on US government data on the meteor and the analysis performed on the physical fragments, the "material strength of this meteorite was higher than all space rocks cataloged by NASA over the past decade".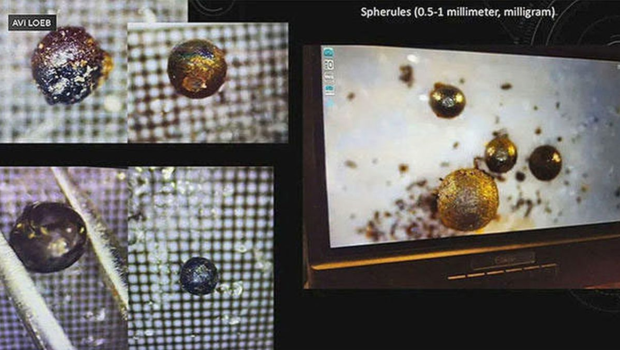 Loeb compares that discovery of these fragments to what will likely eventually happen to NASA's Voyager mission, saying, "They will exit the solar system in 10,000 years. Just imagine them colliding with another planet far away a billion years from now. They would appear as a meteor of a composition moving faster than usual."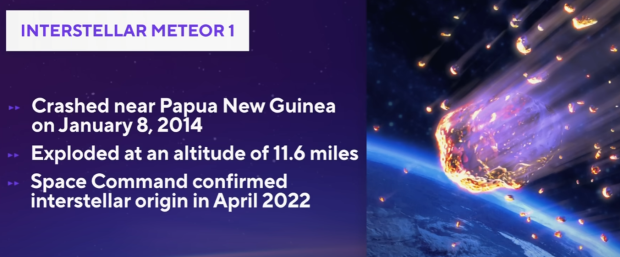 "It will take us tens of thousands of years to exit our solar system with our current spacecraft to another star. This material spent that time arriving to us, but it's already here," Loeb said. "We just need to check our backyard to see if we have packages from an interstellar Amazon that takes billions of years for the travel."
"They also help us pinpoint any big piece of the meteor we could find in a future expedition," Loeb said.
"We hope to find a big piece of this object that survived the impact because then we can tell if it's a rock or technological gadget."