Final Fantasy XVI's success has pushed total franchise sales past 180 million worldwide.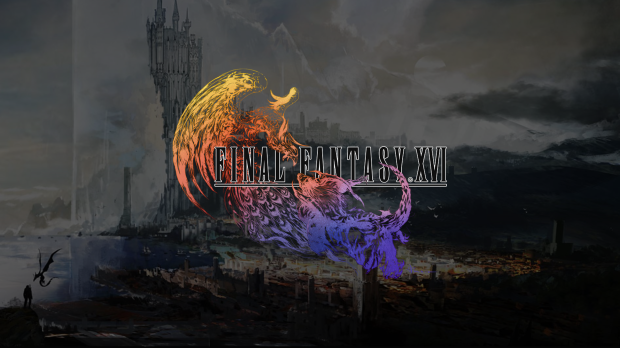 The Final Fantasy franchise broke 180 million sales shortly after Final Fantasy XVI's release. The latest entry in the RPG series managed to sell 3 million copies in combined digital sales and physical shipments in its first week, which is noteworthy given the game is a PS5 exclusive. It remains to be seen if Final Fantasy XVI will live up to Square Enix's sales expectations, and we've outlined the reasons why it is tough to compare Final Fantasy XVI's sales to its predecessor, Final Fantasy XV.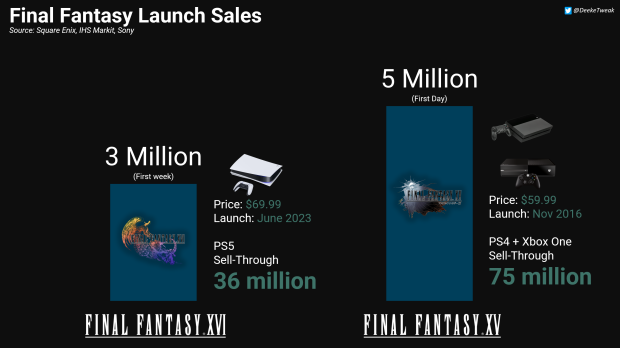 The previous update pinpointed Final Fantasy franchise sales at 173 million. That was as of March 2022, so in little over a year, the franchise has sold 7 million copies--nearly half of which were made in the first week of Final Fantasy XVI's launch.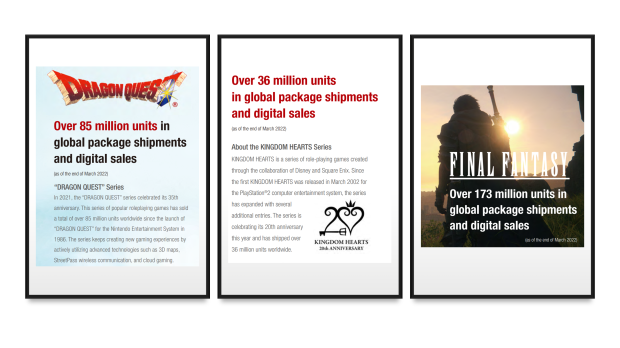 The current news cycle is highlighting a Final Fantasy XVI orchestral event that mentioned the sales figure, but the 180 million milestone was actually revealed in a June 28 press release that confirmed FF16's launch sales.
So how does Final Fantasy stack up against other major franchises?
Below we have a breakdown of some of the top-selling video game franchises based on current and outdated data, including Assassin's Creed, Resident Evil, FIFA, Minecraft, Grand Theft Auto, and Call of Duty.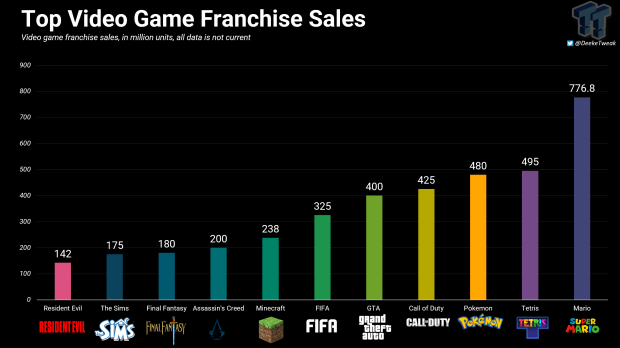 Here's an even greater breakdown of how the Final Fantasy franchise fits in with other video game series. We can see that Final Fantasy has managed to gain a substantial lead over some key franchises, and it definitely helps that the series will have been on the market for 36 years by December of this year.