DnD fans rejoice: Baldur's Gate III will keep you busy for a long, long time.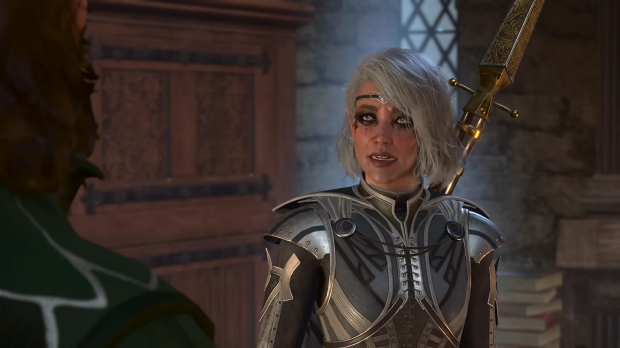 It's been two decades since the last mainline Baldur's Gate game, and Larian is making up for the lost time with Baldur's Gate III. The developers are creating one of the largest epic fantasy games ever made in terms of scope, cinematics, dynamism, and sheer volume of things to do. The game is so big that a rushed playthrough will take 80 hours...and it can be much longer if you engage more in the world.
"People ask...how much variety is there in a playthrough of Baldur's Gate III. How long is it, how many different ways can it go.
"If you just blitz through it, probably takes a minimum of 80 hours. If you make any kind of distractions whatsoever, get involved in the game, and start to flesh out your own experience, it could run many times that in length."
"Every time you come back into the game there's a new path to discover. Everything is super non-linear in the story, there's so many different consequences. There's a huge amount of variety and replayability as well."
Elsewhere in the final Panel From Hell stream, Larian says that there are nearly 2 million spoken and written words...and the cinematics are 3x as long as the entire Game of Thrones series. Whoa.
"It's hard to quantify the amount of story in Baldur's Gate III. We have rough estimates. There's a lot of cinematic animation that results in being roughly 3 times the length of the Game of Thrones television series. Word count...there is approximately 1.9 million words being spoken or written."
Baldur's Gate III releases August 3 2023 on PC and will launch September 6 on PlayStation 5. The planned Xbox Series X/S version will come later. Early access players will be able to play the game 4 weeks early. You can pre-order here.