The NVIDIA GeForce RTX 4080 is a powerful GPU. Per our review of the Founders Edition model last year, we noted that it trumped both the RTX 3090 and RTX 3090 Ti regarding in-game performance with superior efficiency and cooling. The RTX 4080 is a 4K beast, with the big sticking point from many being its price point of USD 1,199.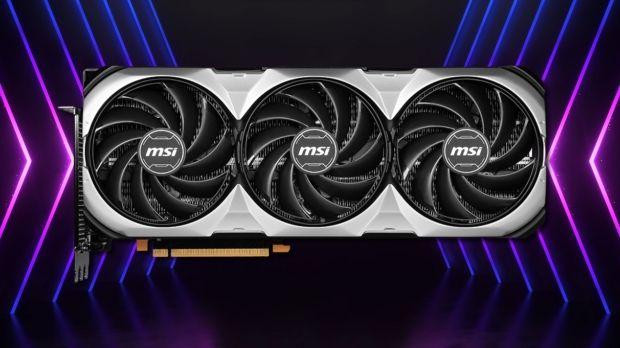 This is a fair point of criticism because no matter how advanced its high-end Ada Lovelace architecture might be - the price increase over the previous generation saw potential buyers simply looking toward the flagship GeForce RTX 4090 as a better option. There's also something to be said about exceeding the USD 1,000 barrier for a gaming GPU, which makes the idea of a USD 999 GeForce RTX 4080 16GB graphics card seem far better.
And that's what's on offer over at Newegg, with the MSI Ventus GeForce RTX 4080 16GB GDDR6X available for USD 999 after taking a further $100 off its discounted USD 1,099 price via a coupon.
Compared to the MSRP of USD 1,199 for this GeForce RTX 4080 card from MSI, you're looking at a 16.6% discount. And with that, the GeForce RTX 4080 becomes a far more attractive prospect for enthusiast builds, delivering excellent 4K performance while using considerably less power than the previous generation and its direct competitor, the AMD Radeon RX 7900 XTX.
The Ventus line from MSI represents the company's entry-level or MSRP models for GeForce RTX cards, with the MSI Ventus GeForce RTX 4080 featuring a triple-fan design and the company's revamped TORX FAN 4.0 cooling. With copper plating and a metal backplate, it's a robust design that also ships with a support bracket.
Pricing for the GeForce RTX 4080 and the RTX 4090 has remained steady since launching last year, and this price drop could be a one-off or indicative of similar discounts going forward. We're hoping it's the latter because it would be great to see GeForce RTX 40 Series pricing drop below MSRP across the entire line-up.