Activision CEO Bobby Kotick regrets not releasing more games onto the Nintendo Switch, says that his decision not to support the Switch was a mistake.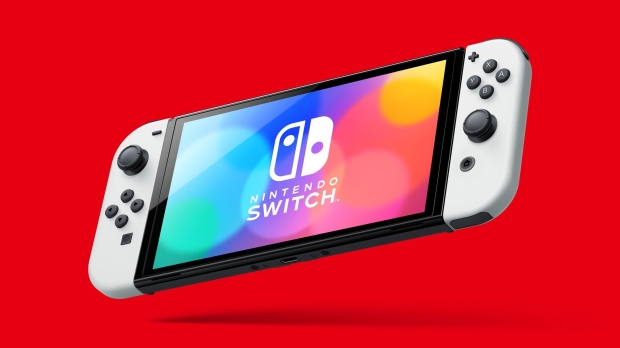 The Nintendo Switch is currently the best-selling console on the market with over 125 million shipments worldwide. Suffice it to say, the Switch is one of the best places you can release a game apart from the revenue-leading PlayStation. That's a big reason why Activision CEO Bobby Kotick thinks it was a bad judgement call to discount Nintendo's transformative handheld-console hybrid.
In the recent FTC v Microsoft federal case, Kotick gave testimony where he confirmed Activision looked at bringing Call of Duty onto the Switch before Nintendo launched its console in 2017. Kotick says that not releasing Call of Duty on the Switch was "bad judgement." This indicates that Activision did, at first, intend to bring Call of Duty on the Switch at launch, but Kotick decided against it once he saw the prototype. Kotick didn't think the Switch was going to be successful.
It also indicates that an independent Activision could bring Call of Duty to the Nintendo Switch, and subsequent platform, absent the Microsoft-Activision merger.
Q Before Switch was coming to market, did you consider releasing Call of Duty on Switch?

Yes

Q Why didn't you?

I made a bad judgement. When I saw a prototype of the Switch, it was different...I thought Wii was the most extraordinary video game system ever created. When I saw Switch prototypes, I was concerned...they were trying to accomplish a lot. I didn't think it was going to be successful.
Some quick background: Activision supported Nintendo's previous console, the Wii U, with Call of Duty games. The Wii U an utter failure that significantly tanked Nintendo's earnings. Kotick was unconvinced the Switch would take off, and he was wrong--very wrong.
The Activision CEO says he's keen on trying again with Nintendo's next device...provided the specifications meet certain requirements. Call of Duty games are very demanding, but then again, Activision is making Warzone for mobile devices. That's a native game that won't be streamed.
Q Even without microsoft buying activision, it's likely that ATVI would make COD available on future Nintendo hardware?

I think it's possible. We'd consider the specs.

Q Repeat question

Like I said, once we have the detailed specifications. We missed out on this past generation on Switch, I would like to think we'd be able to do that, but we'd have to wait for specs. We don't have any present plans to do so.
Judge Corley interjected with a direct question to the Activision CEO:
Corley: If the merger does not go through, you said you made a mistake with the Switch earlier. You wouldn't make the mistake again? Why wouldn't you make it?

Kotick: If we didn't have the resources, if we didn't think it was appropriate with a particular title.

Corley: You would like to be able to put COD on Nintendo Switch?

Kotick: I think we would consider it.
Elsewhere in his testimony, the FTC brought up internal discussions that Kotick had with Activision COO Armin Zerza in a "Nintendo NG report." NG here stands for Next-Gen.
"Given closer alignment of Gen8 platforms and our previous offerings on PS4 Xbox One, it's reasonable to assume we can make something compelling for NG switch as well," Kotick wrote in the NG report.